Feature in No Cure magazine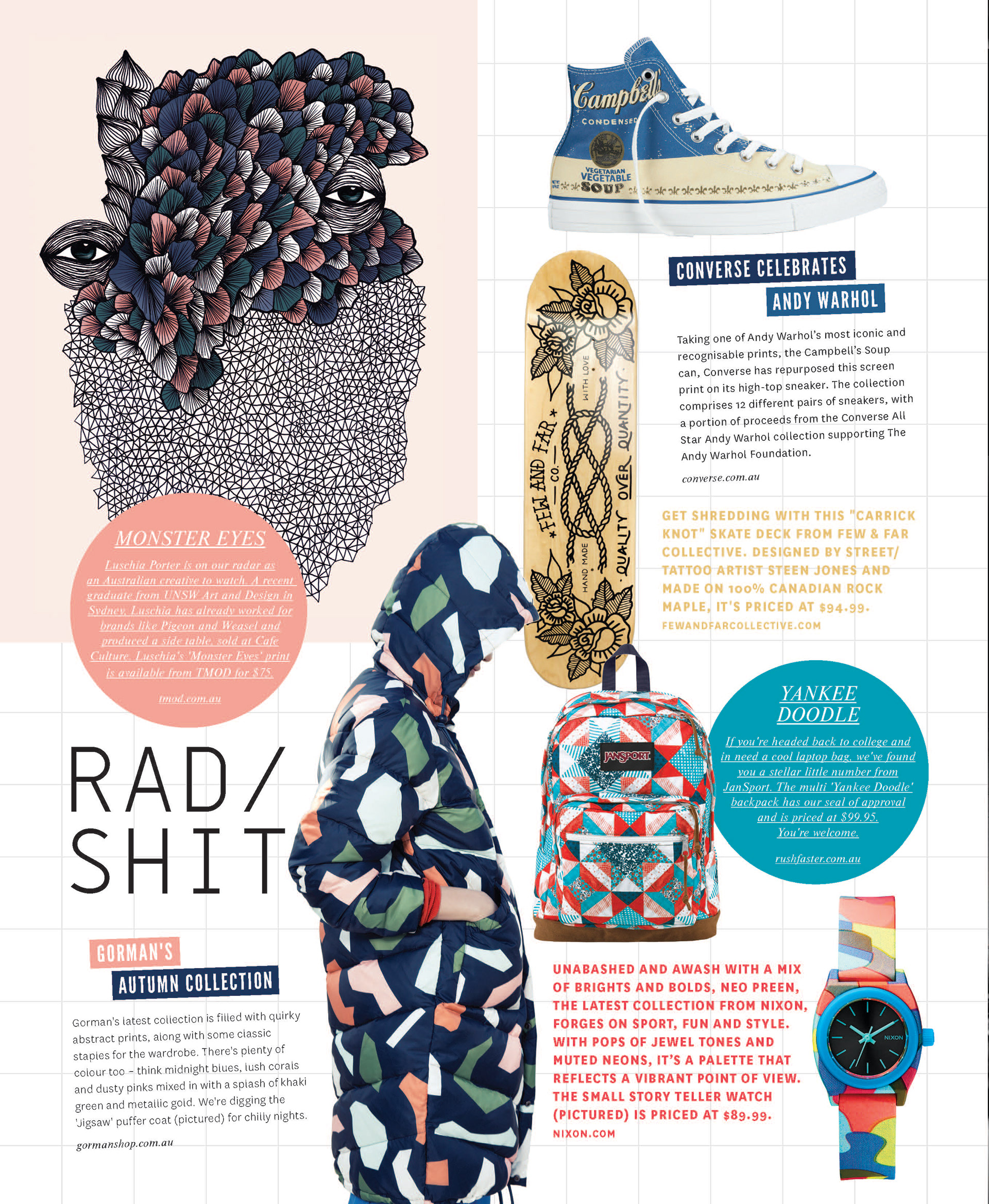 My object design & illustration exhibition from 2014
Just popping some pics up from my first solo exhibition in 2014, as I go through and try to find some extra space on my slow laptop!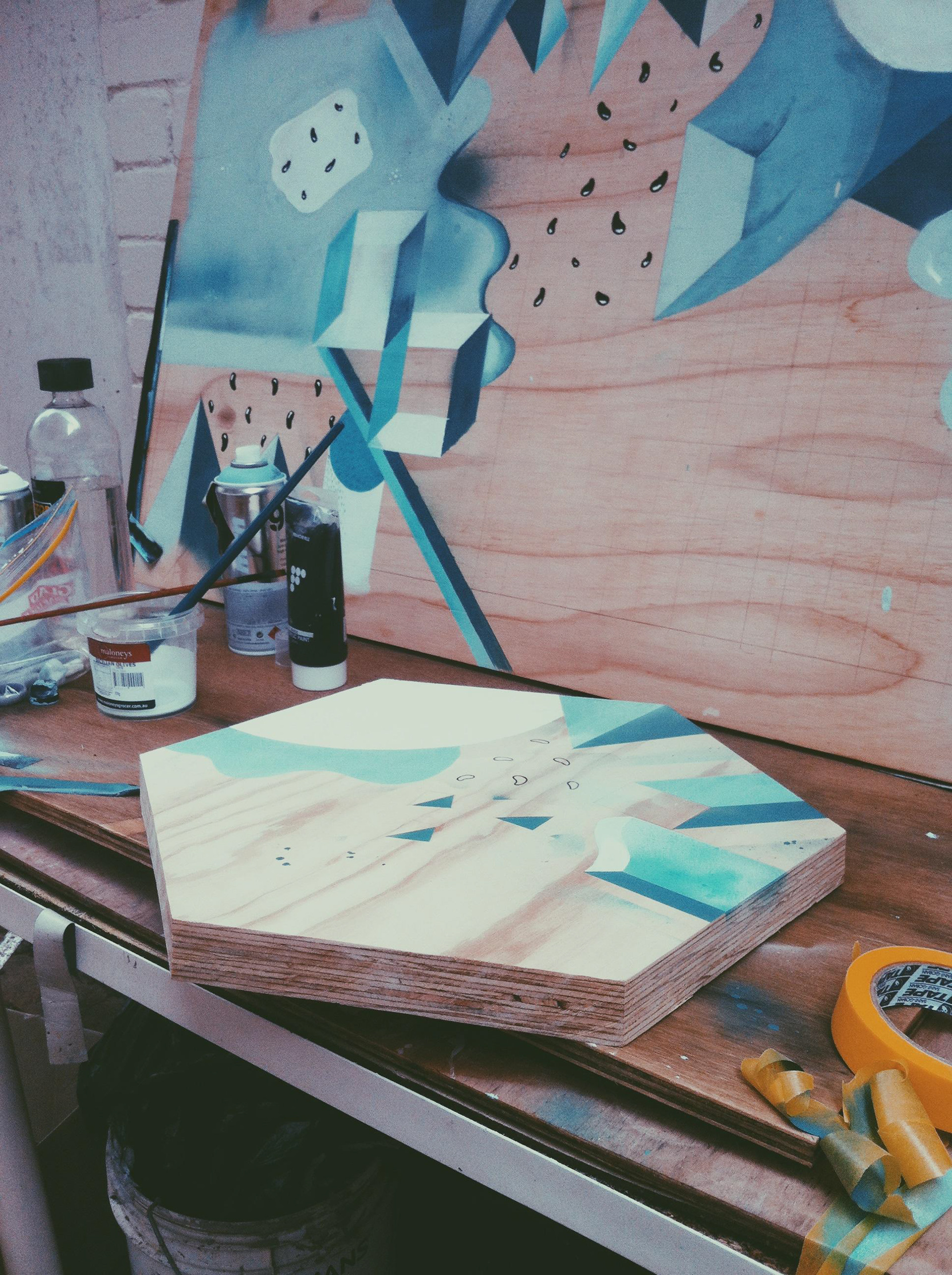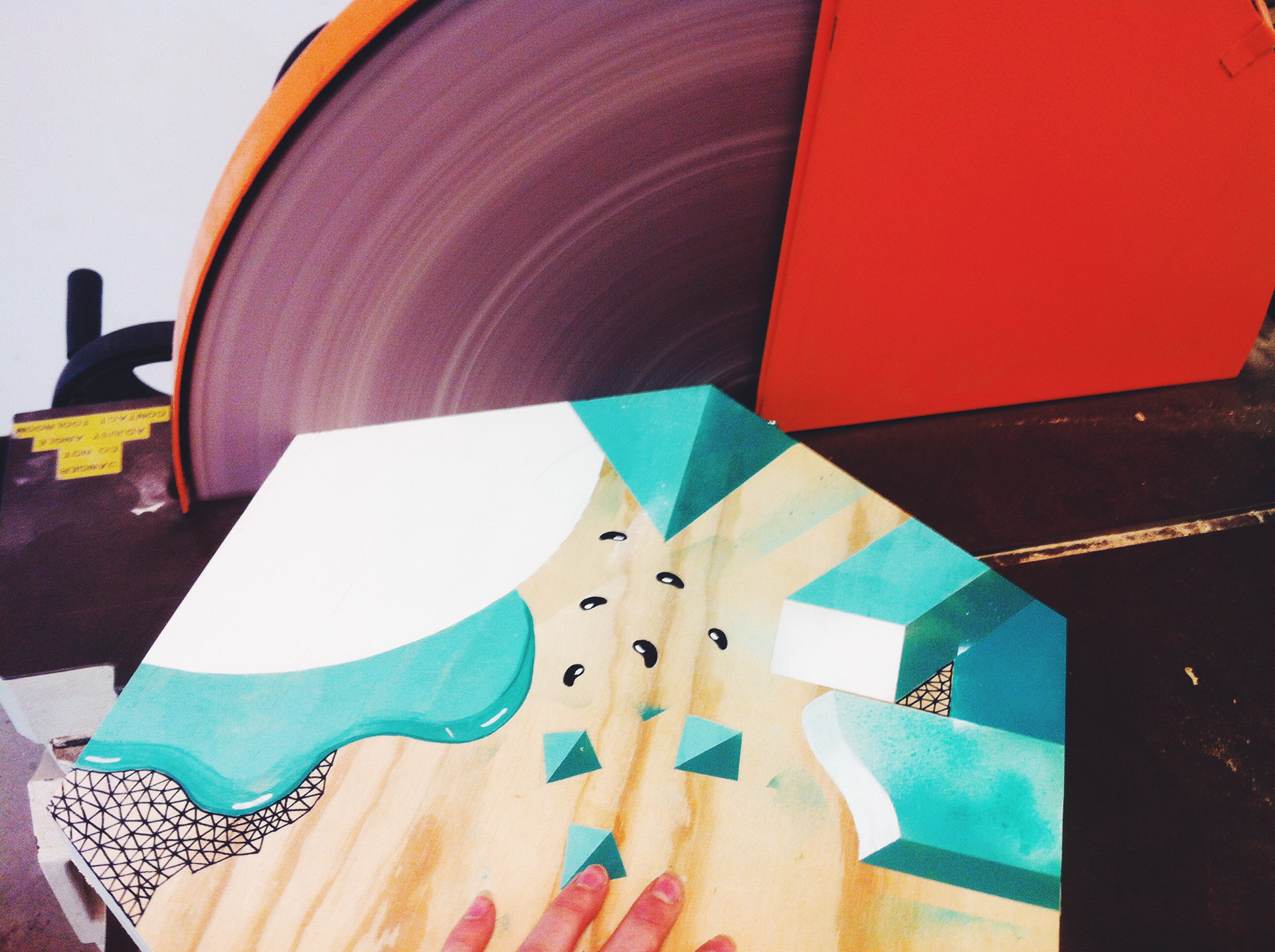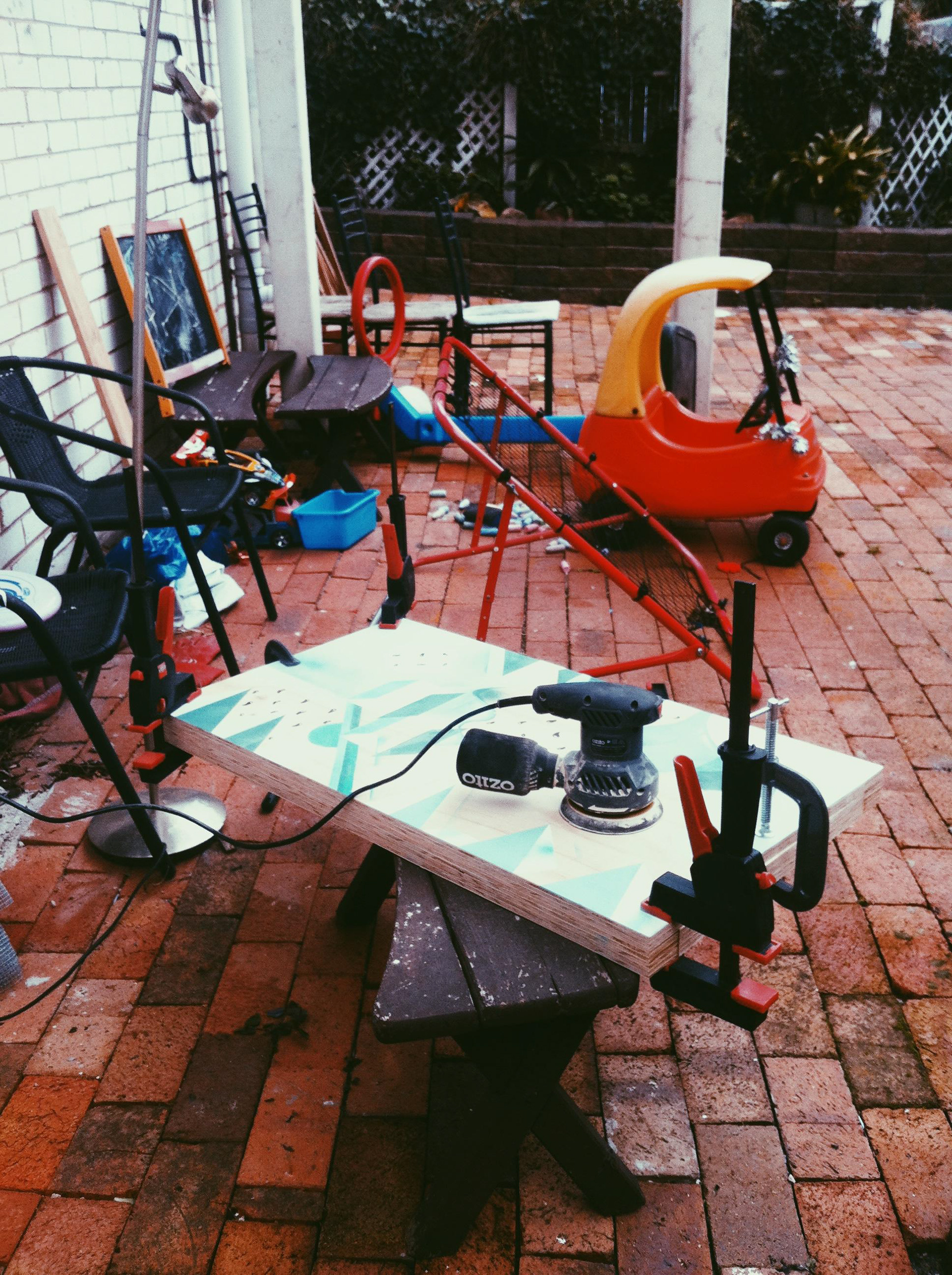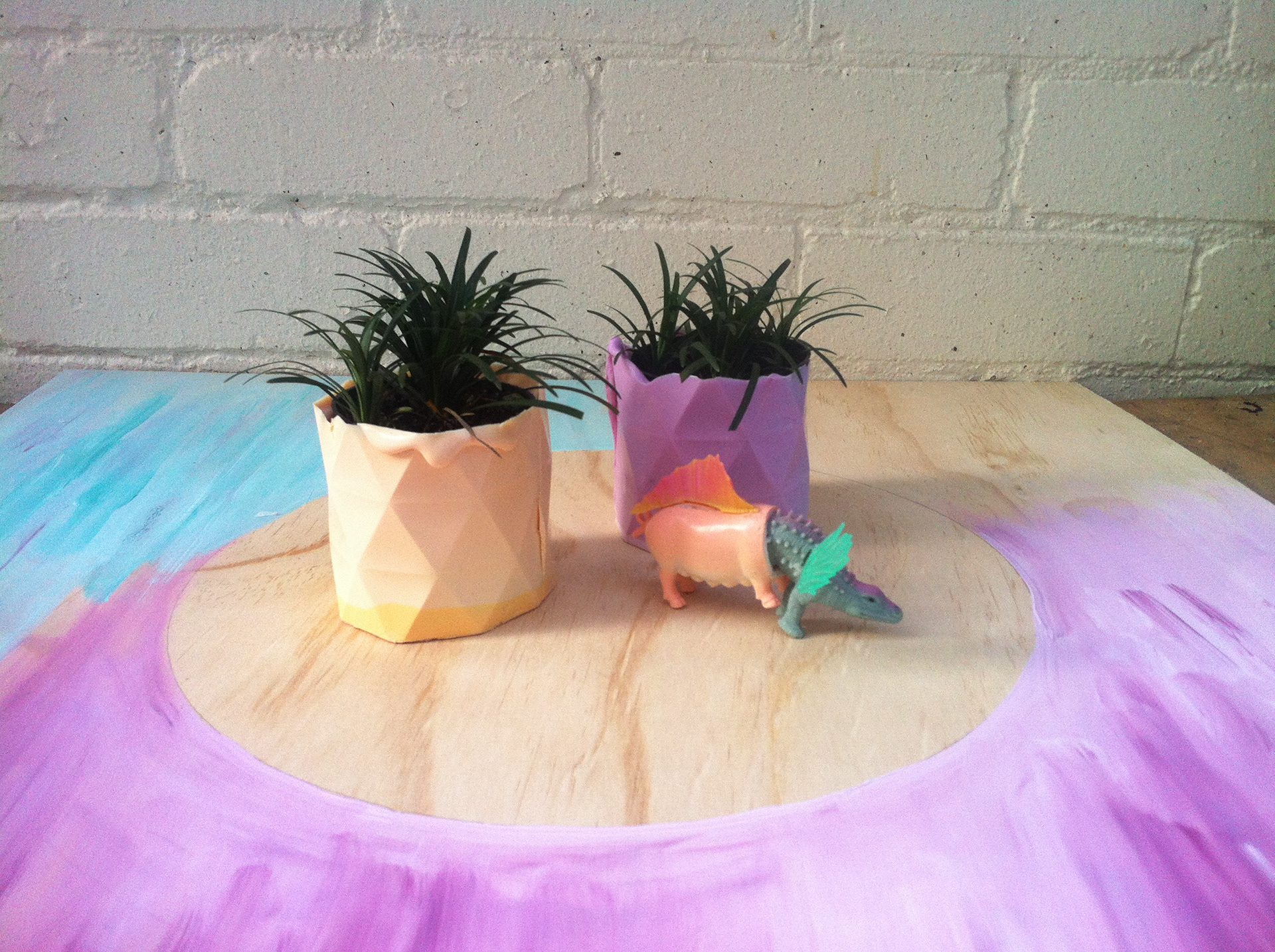 Documenting single-use plastics & paper
I have a little side-project blog, it documents McDonald's related crimes in Coogee, NSW, Australia. It was more of a 2014-16 project, and I have since moved to Copenhagen in Denmark. But I thought I'd share my findings and what I was able to make from them. See link above for more McDonald's litter than you could poke a stick at!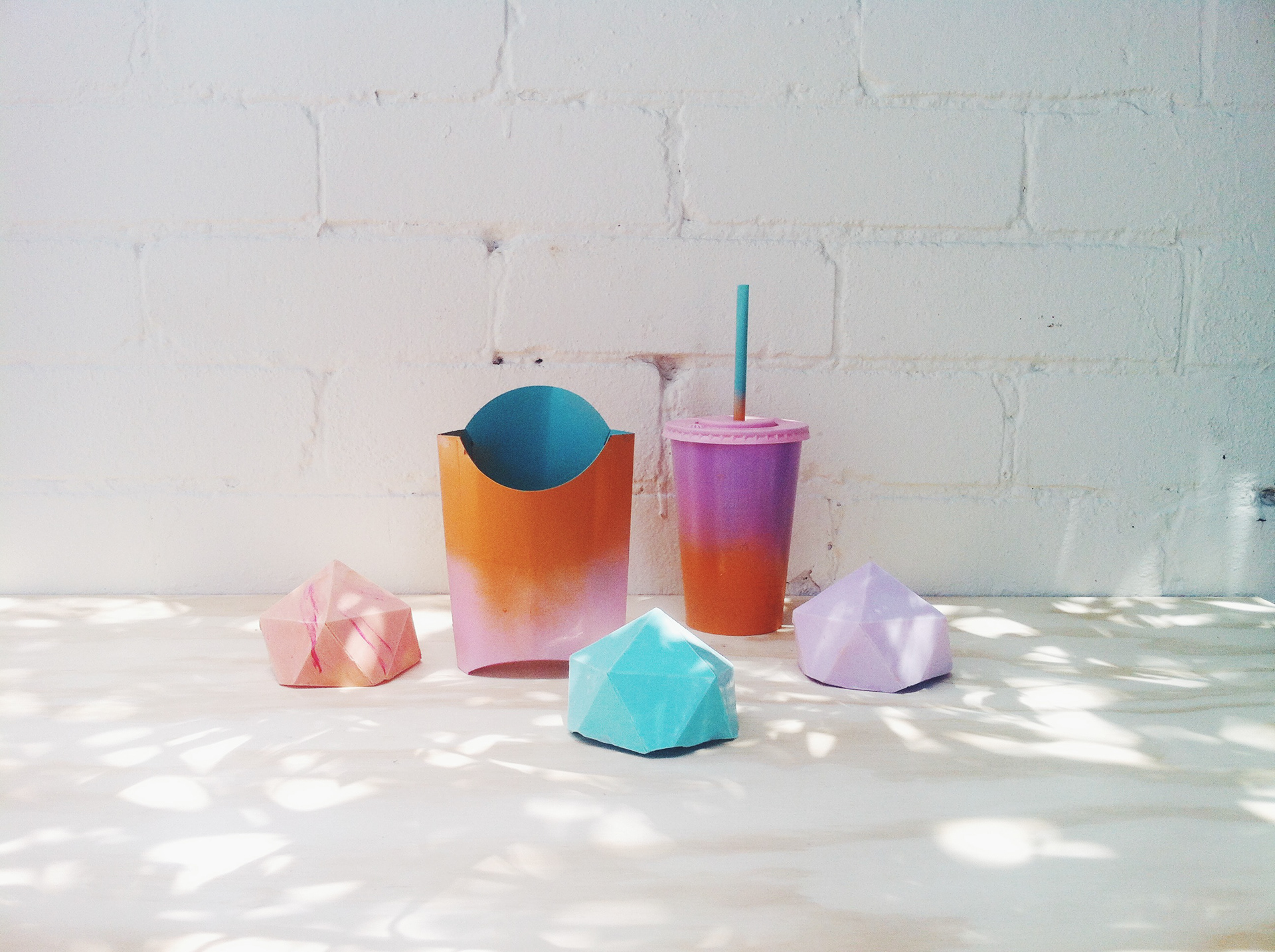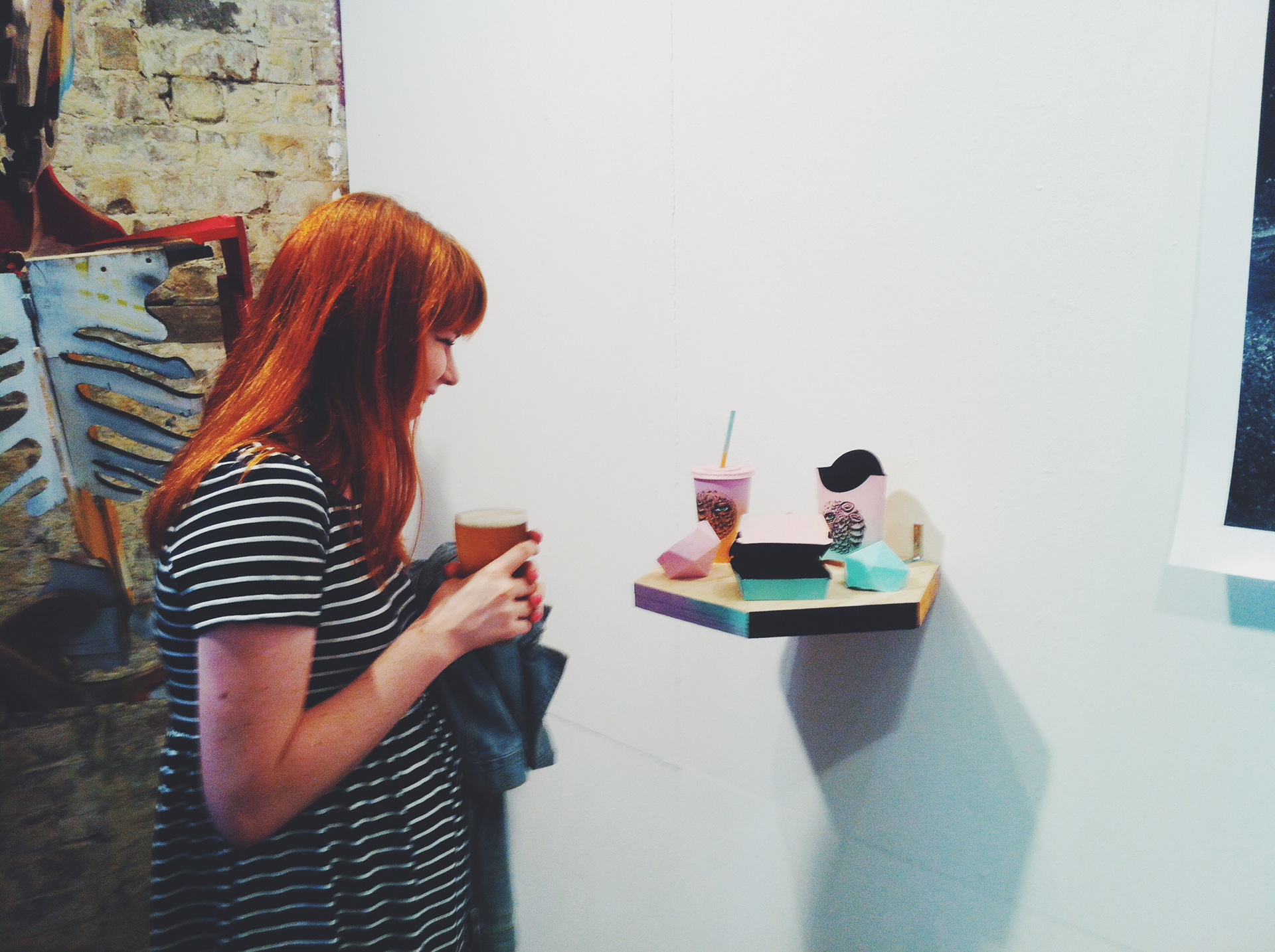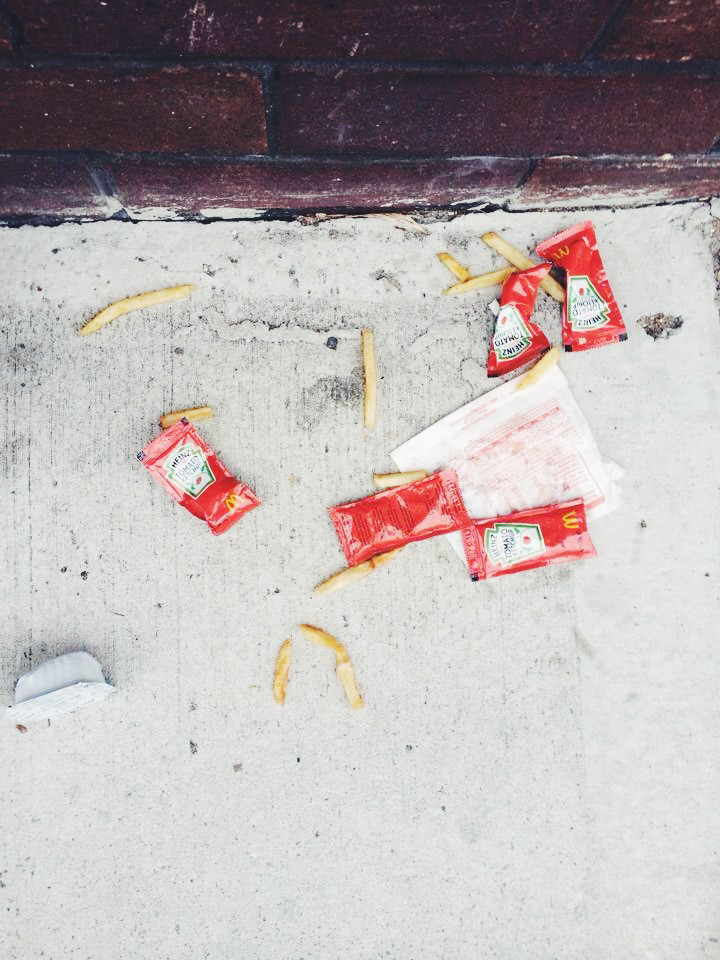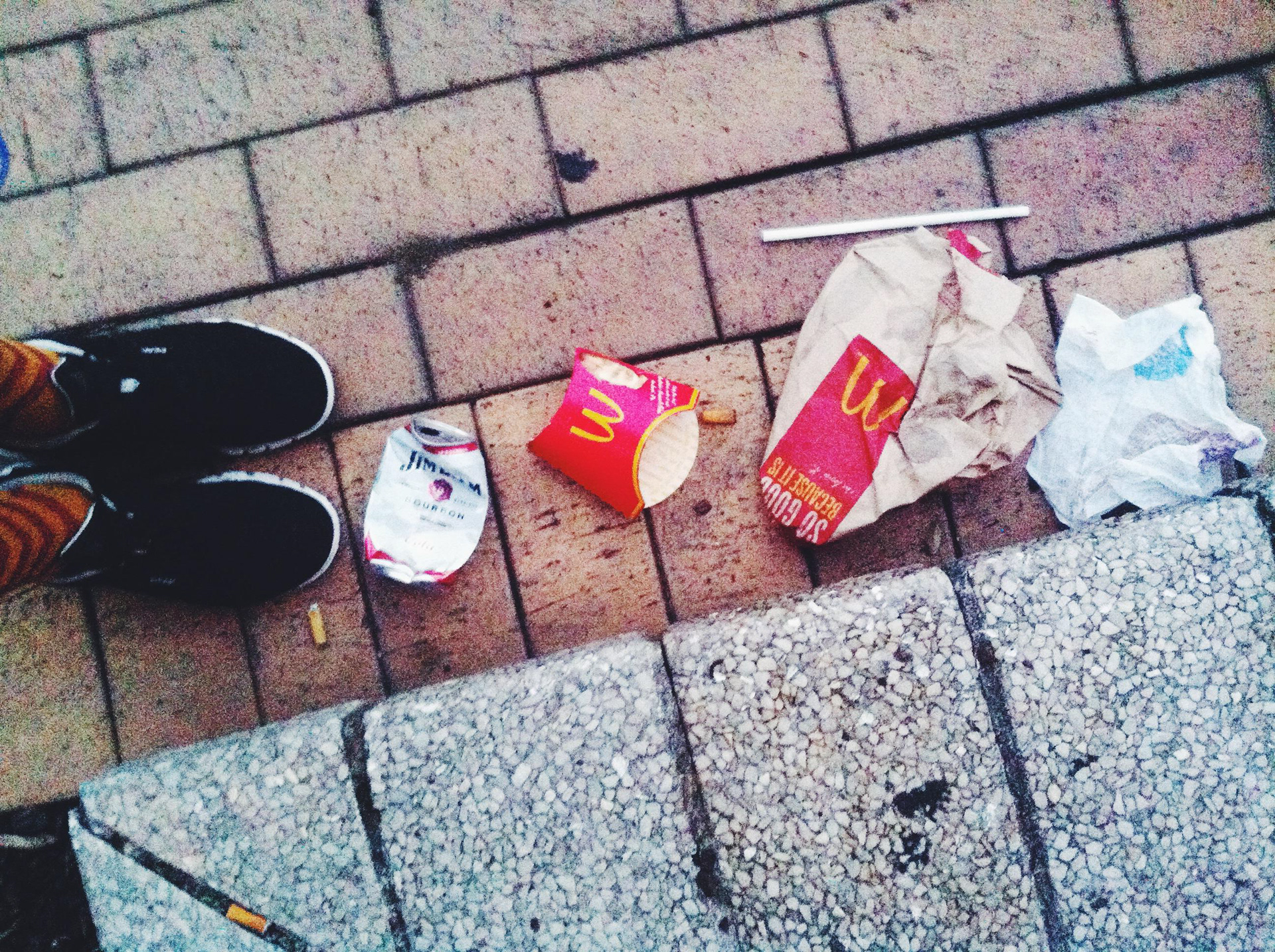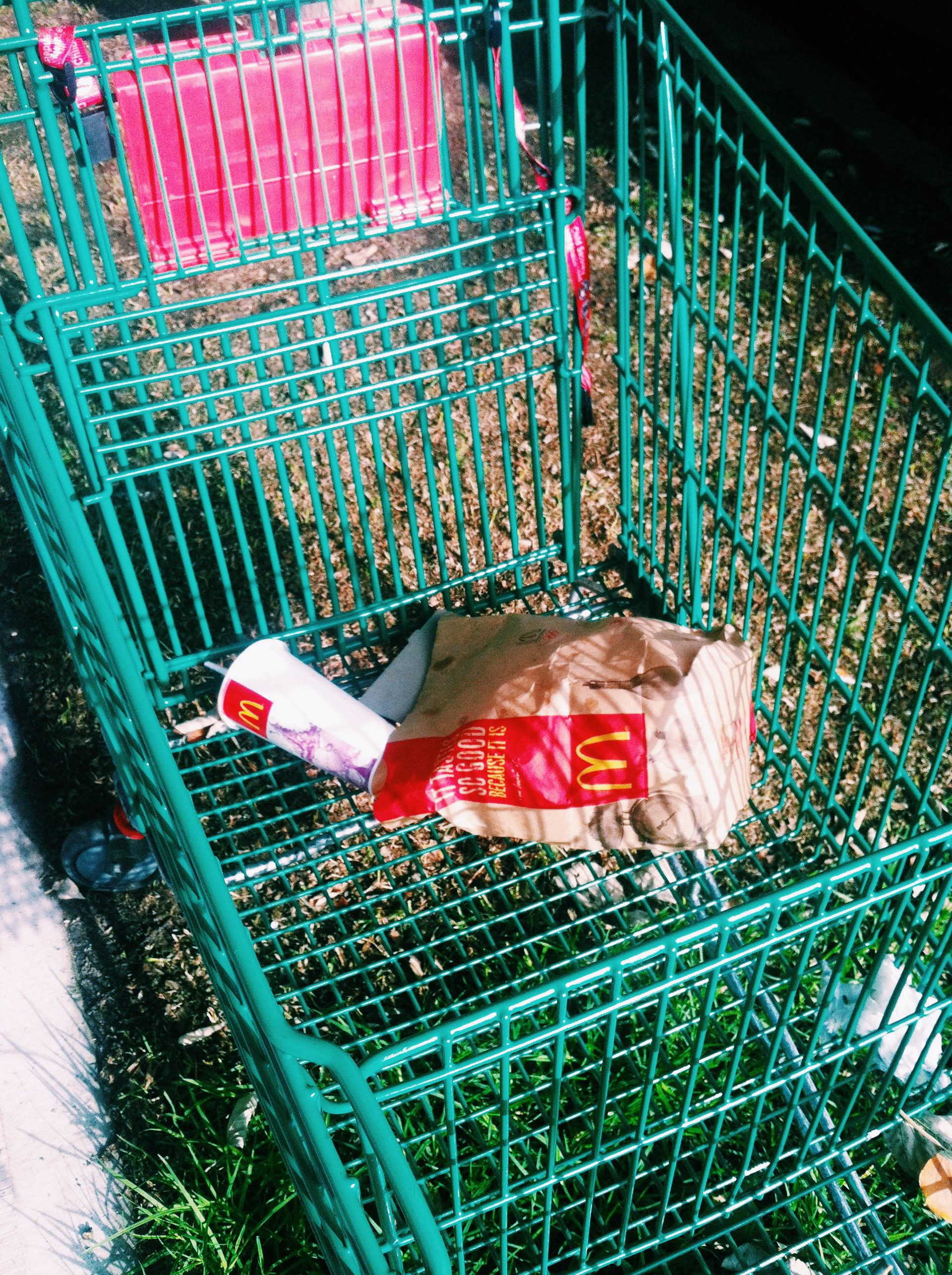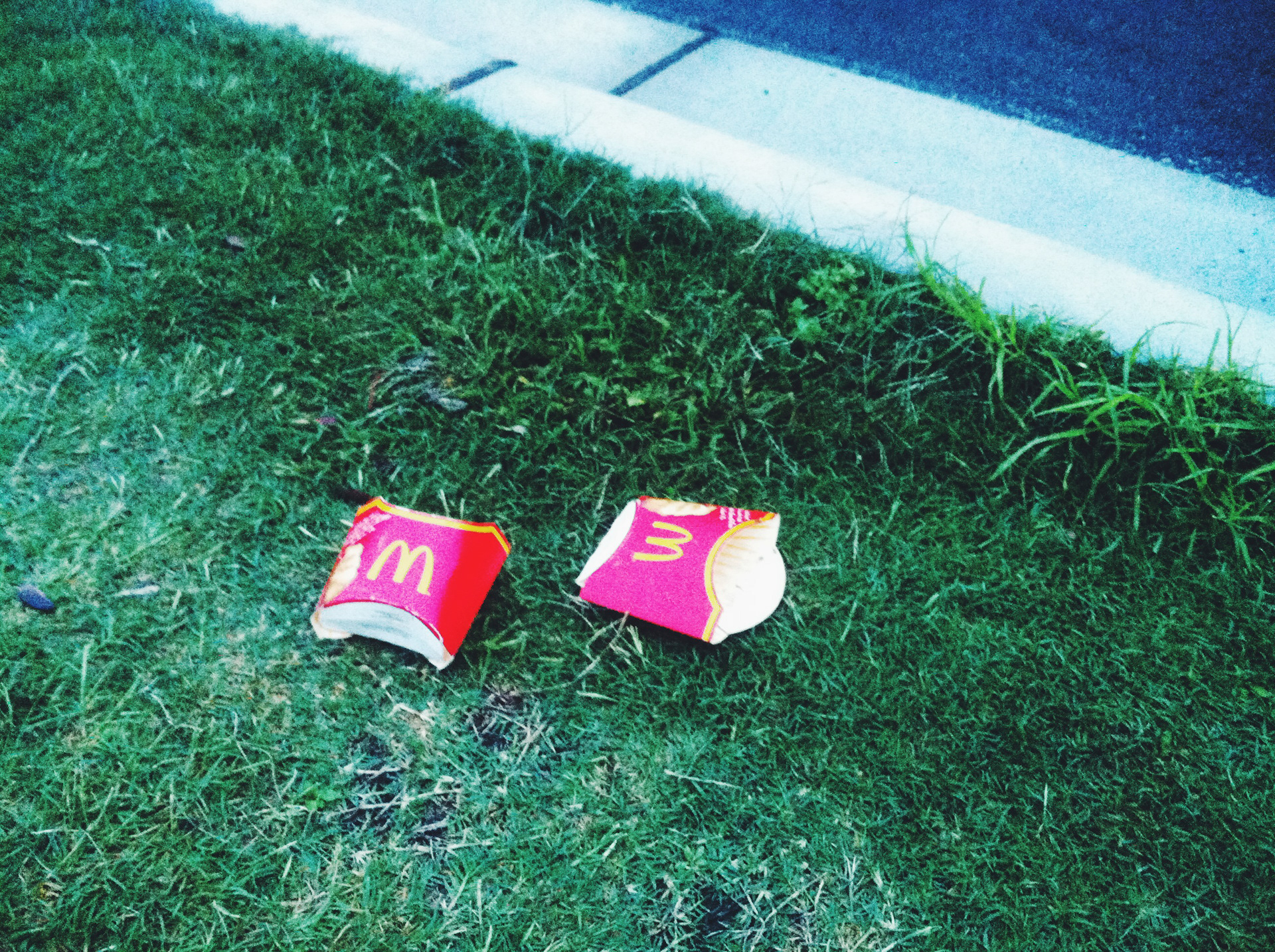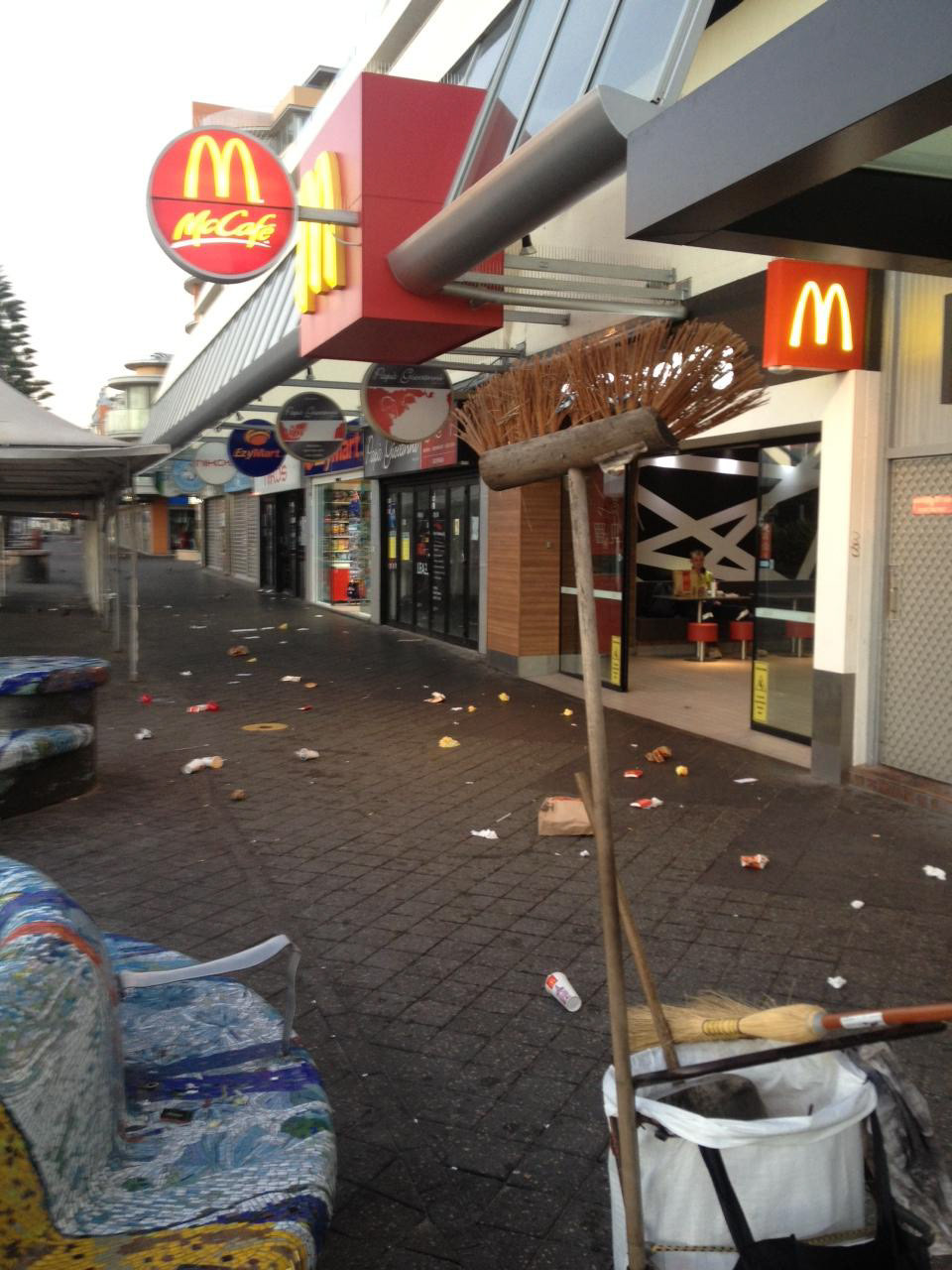 Formafantasma, Ore Streams, at the NGV
I recently visited Melbourne to gather some fresh design inspiration. The free Exhibition

Triennial

 was on at the NGV, and I caught, and was inspired by, Italian (based in Holland) furniture design duo 

Formadantasma's

 project 'Ore Streams'.
For the occasion of the new NGV Triennial initiated by the National Gallery of Victoria in Melbourne, Formafantasma presents its latest work Ore Streams. Commissioned by the Museum and curated by Ewan Mc Eoin, Ore Streams is an ambitious investigation into the recycling of precious electronic waste. The project makes use of diverse media (objects, video documentation and animation) to address the meaning of production from multiple perspectives, while offering an insight into how design can be an invaluable agent for change.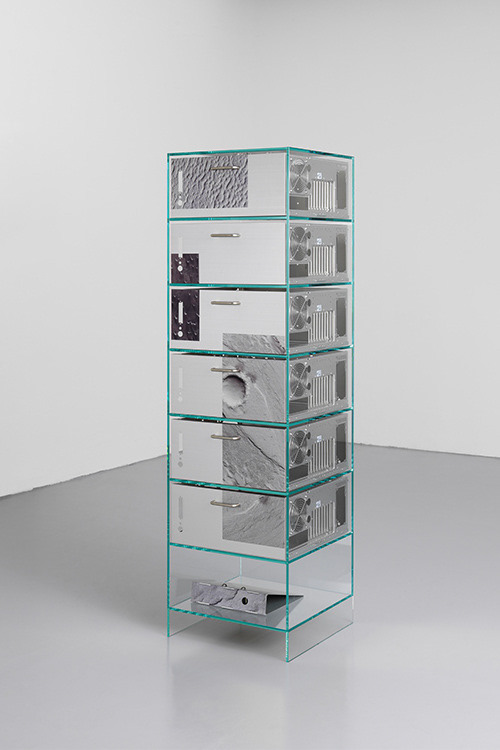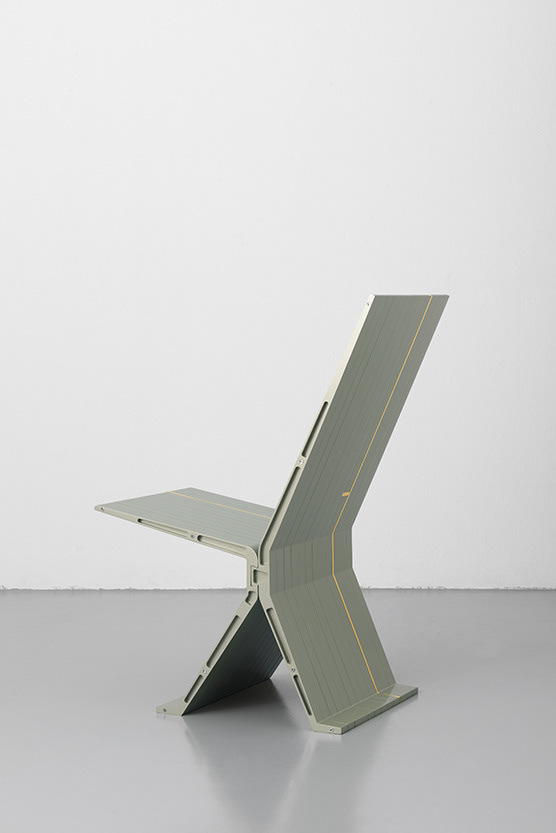 The earth's surface has been mined for millennia in search of resources such as metals and minerals to fulfil our production demands. In fact, forging metal changed the course of history: bronze empowered humans to weaponise and gold facilitated local and then global trade. Even at this very moment, new cavities are being hollowed out, while existing excavated sites are abandoned or re-filled with new earth—a superficial recompense.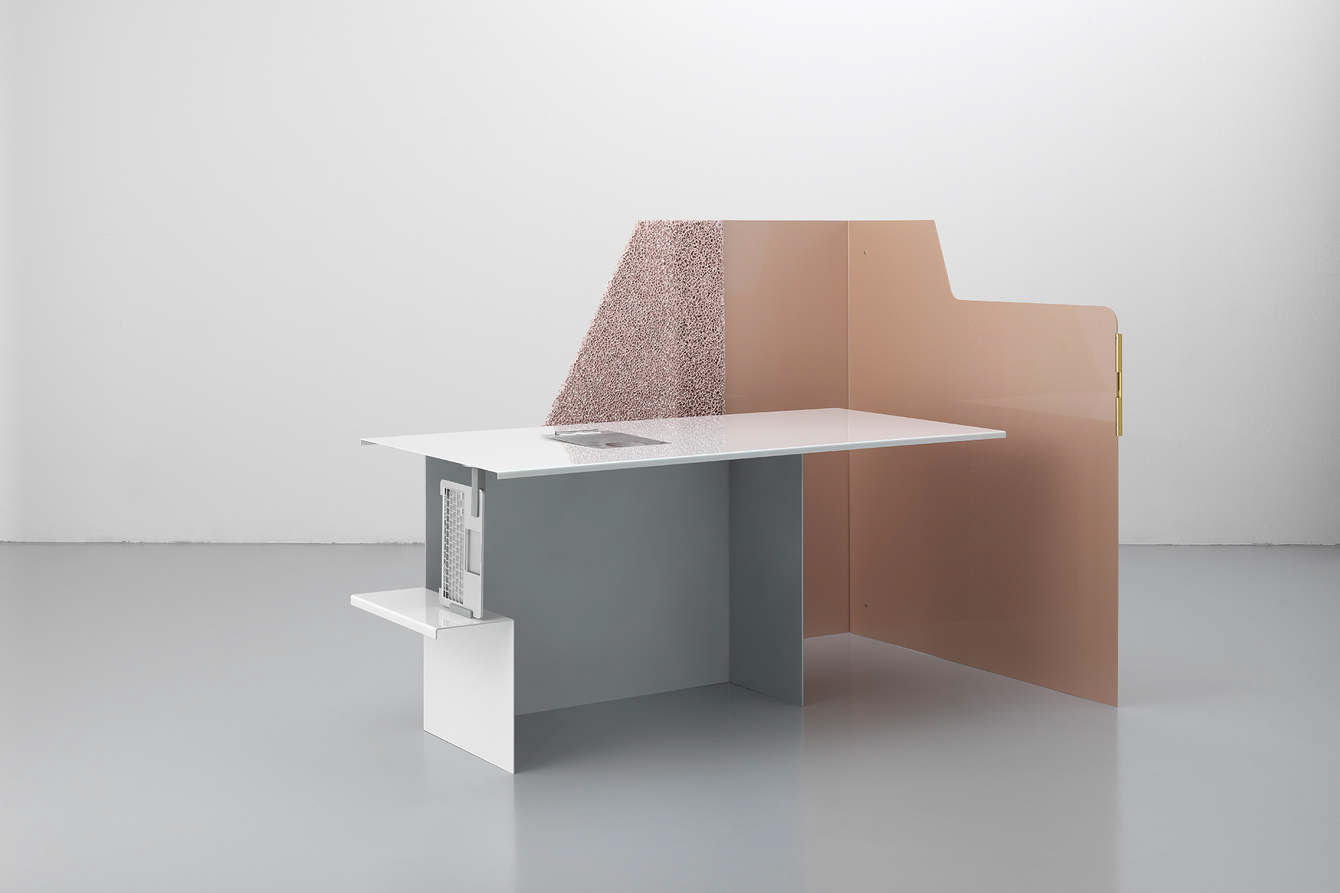 Our human greed for metals has grown to such an extent that by 2080, the biggest metal reserves will not be underground. Instead, they will be above the surface as ingots stored in private buildings or otherwise circulated within products such as building materials, appliances, furniture and an ever-growing market of consumer electronic products. 
On the surface of our planet, rivers of ore in the form of these discarded materials stream freely as if in a continuous, borderless continent. Efforts to recycle this complex hardware remain new, uncharted and contentious. New logistic structures, technologies and cross-country alliances are being forged to allow for the renewal of metals at the lowest expense. As this shift ensues, the mining industry will be permanently altered. We will enter a new phase, where above-ground scavenging will out-perform and out-value digging below the surface for raw material.
In Ore Streams Formafantasma stretch the boundaries of design using it not only as a pragmatic tool for understanding, communicating and solving complex issues, they delve further into the psyche of our design language, problematising the relationship between design and production.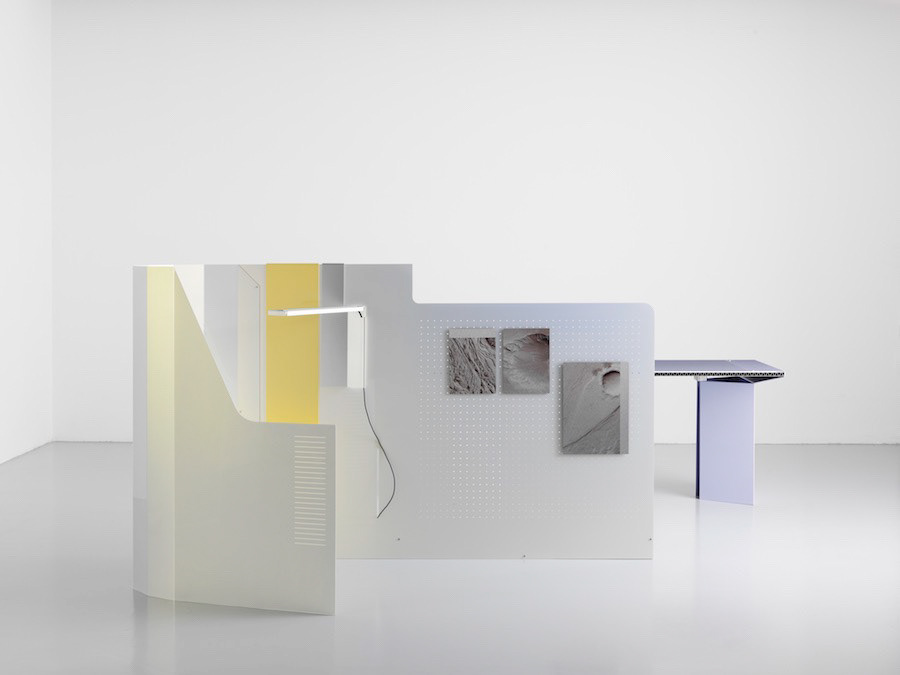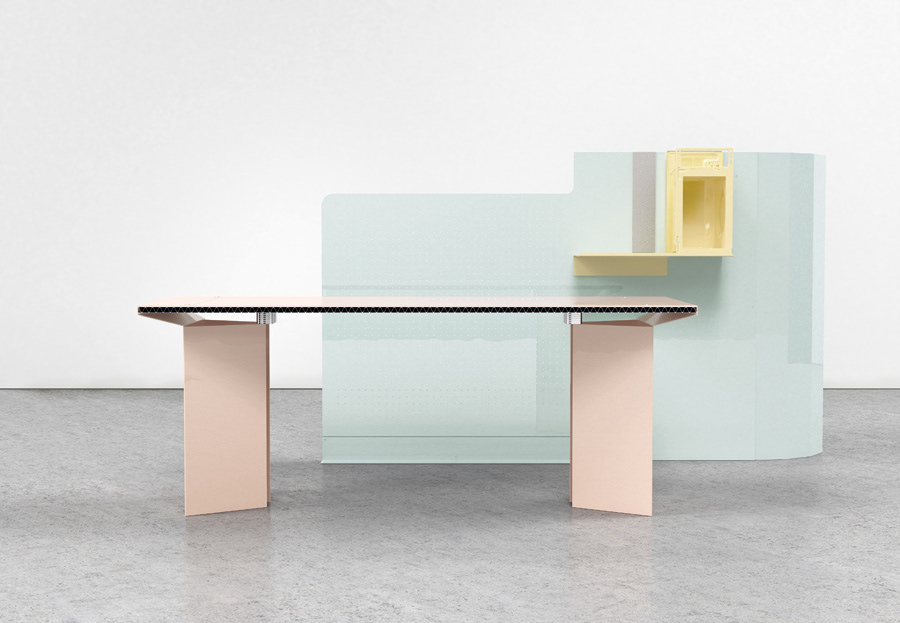 Featured: song cover design (and song)
Released by: Wave Up Records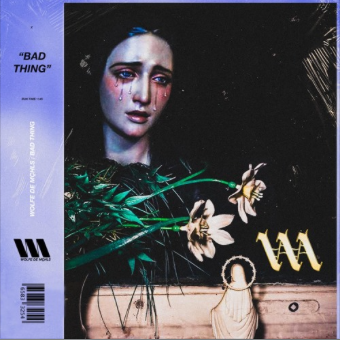 I've recently discovered the one-poster-a-day project by Vasjen Katro, titled 'Baugasm'. He uses the colours and shapes I've always been drawn to. Pastels in pink, teal and lemon - but he combines them with RGB reds - the brightest and fullest you can imagine, something I've never really thought to do before. He has also re-introduced me to noise, which I haven't thought of applying to vectors or paint in a long time. The effect gives the vector a totally hand spray-painted look and feel - something I used to actually do, and then scan in, to achieve the look.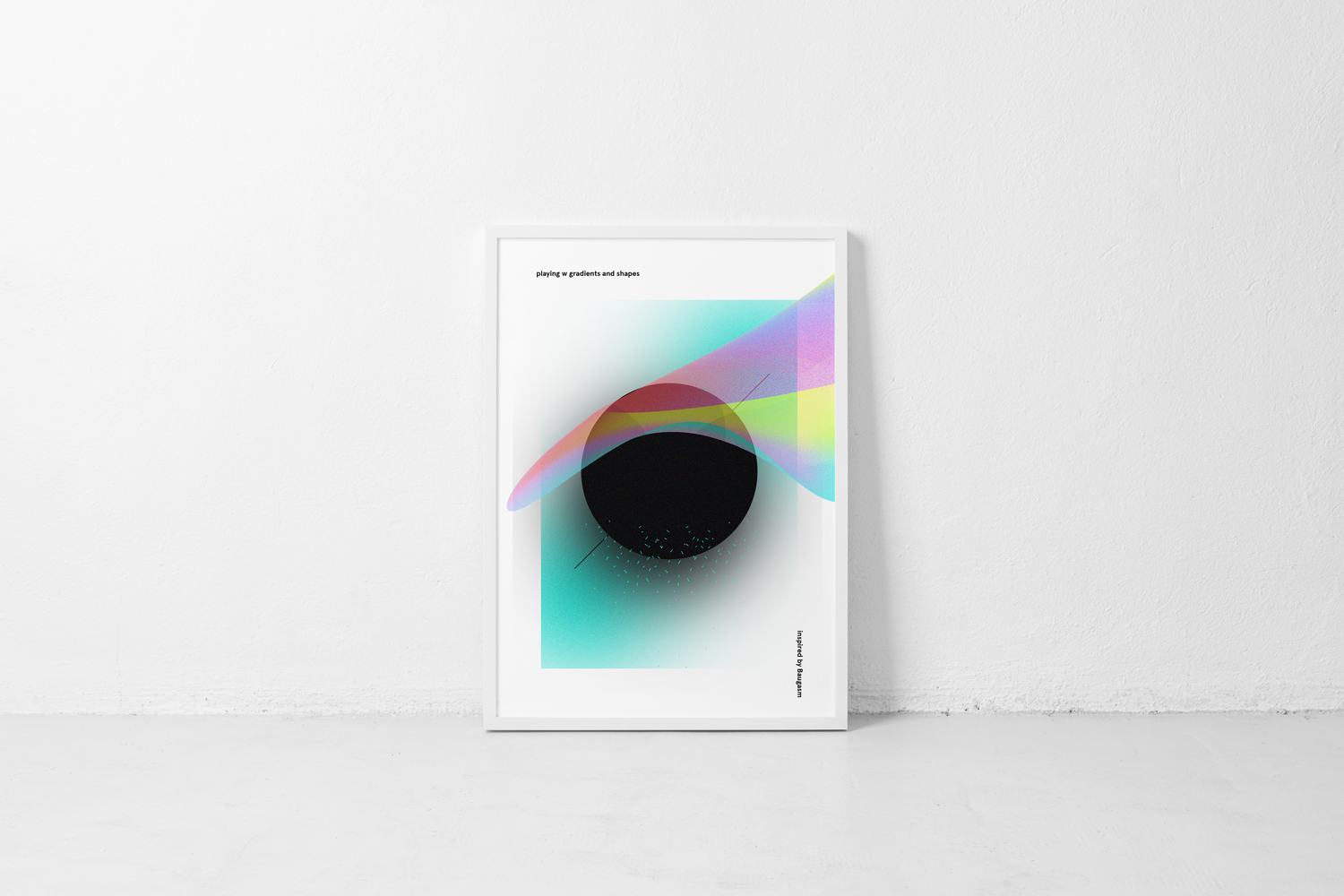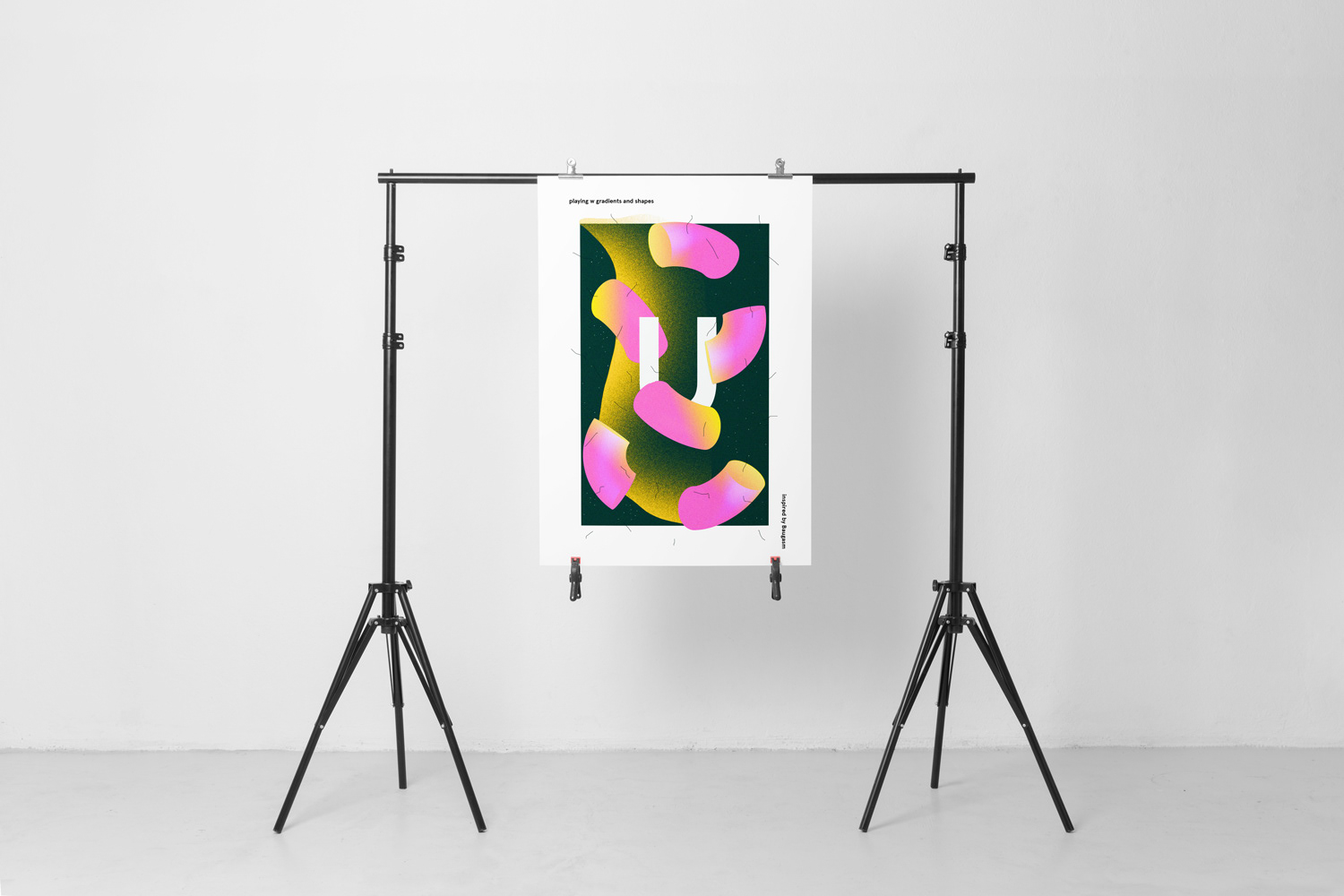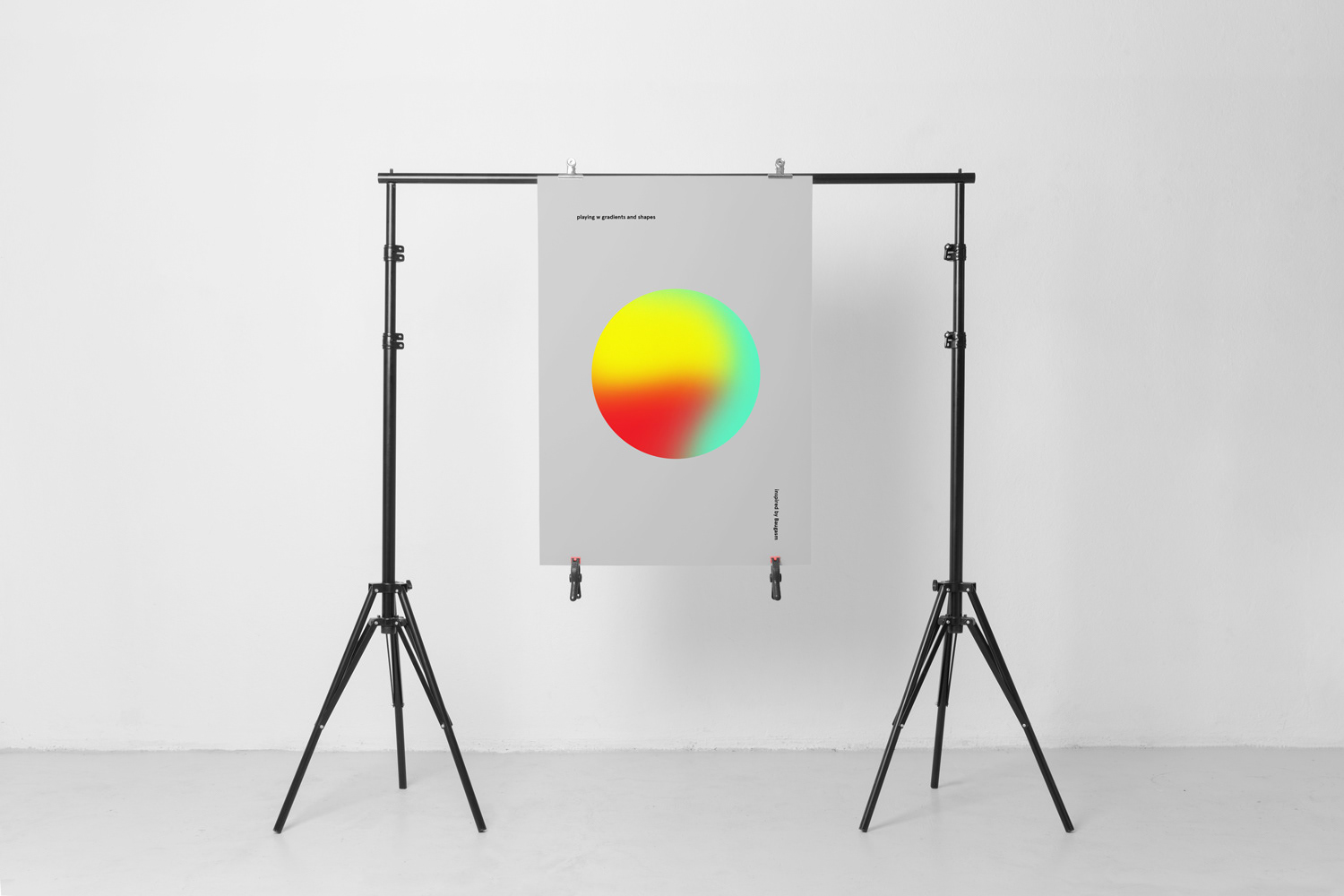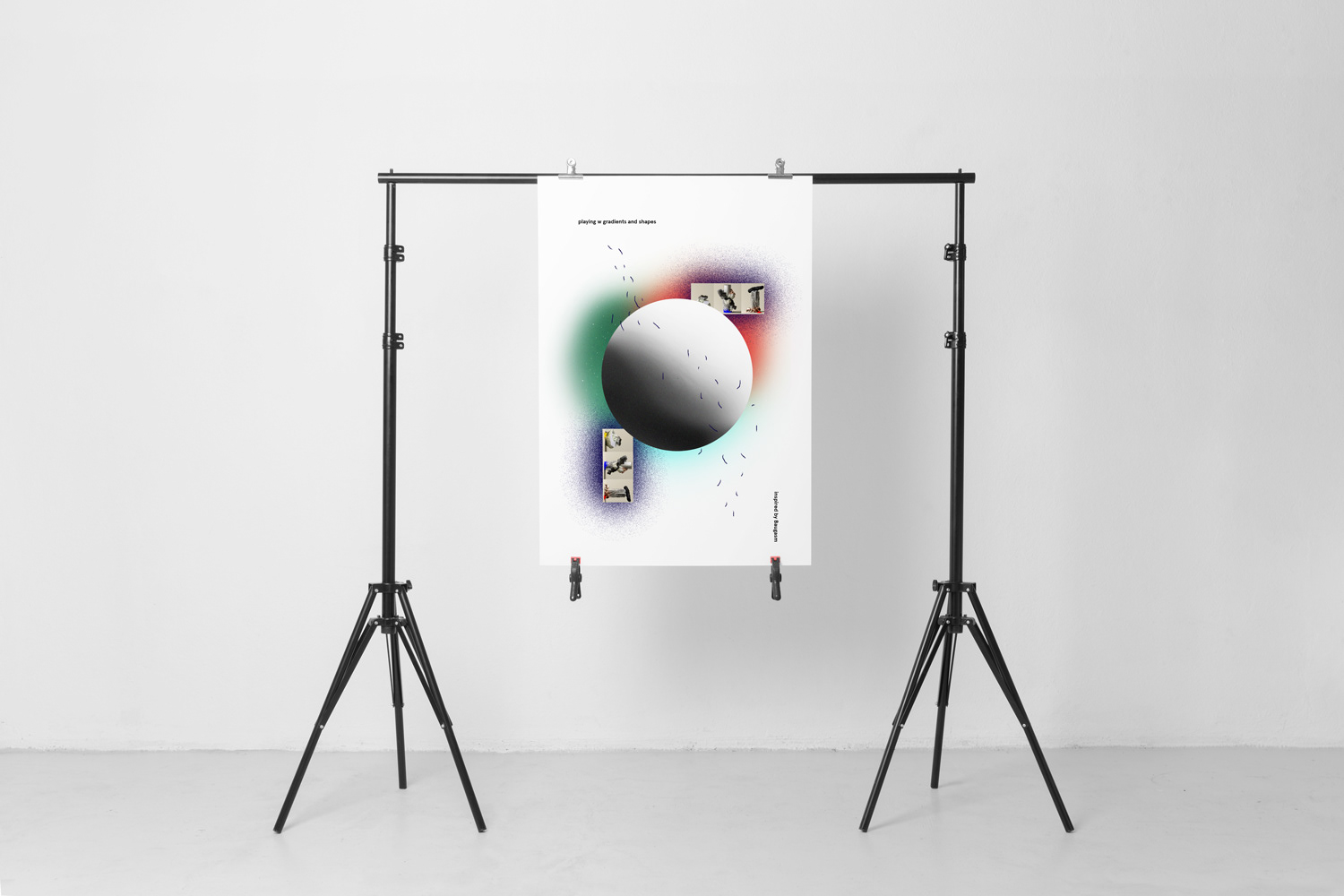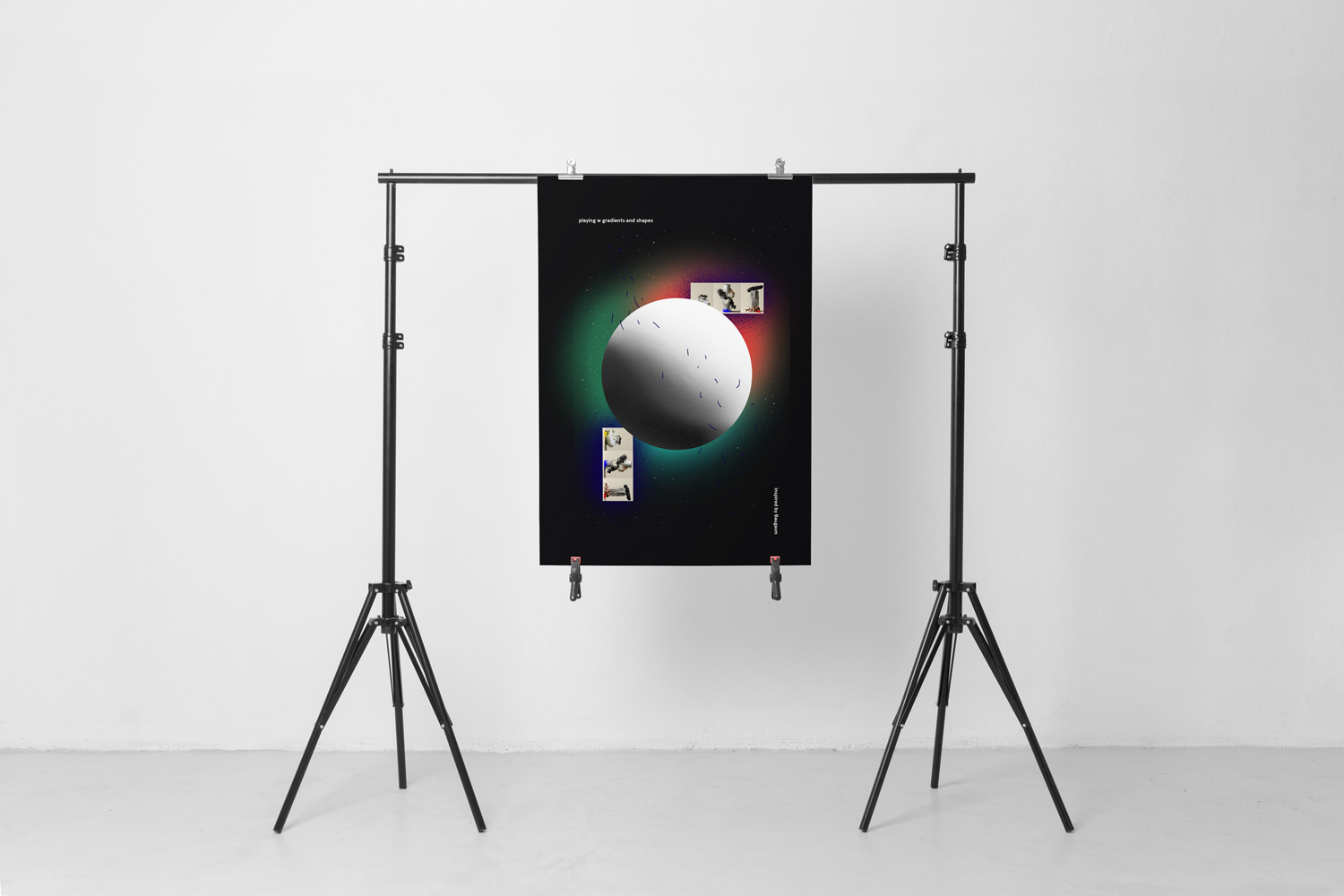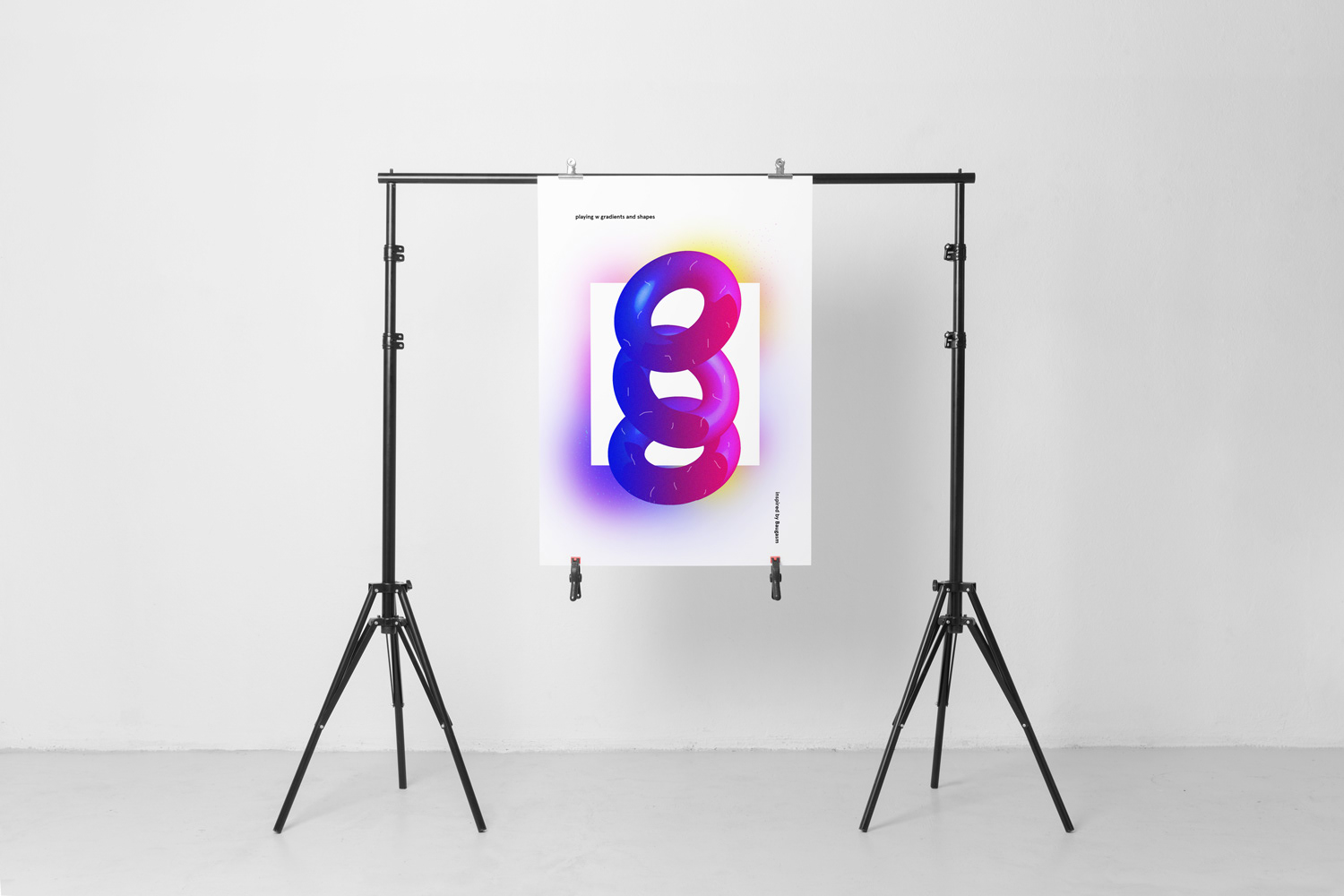 The End Festival 2018, Hill End Historic Site
The visual identity I designed for NSW National Parks and Wildlife Service, 'The End' festival is being used for the third year in a row. Come up to 'The End' where it all begins. 
The End Festival of arts, culture and heritage is back by popular demand in 2018. It's on at Hill End Historic Site, near Bathurst and Mudgee.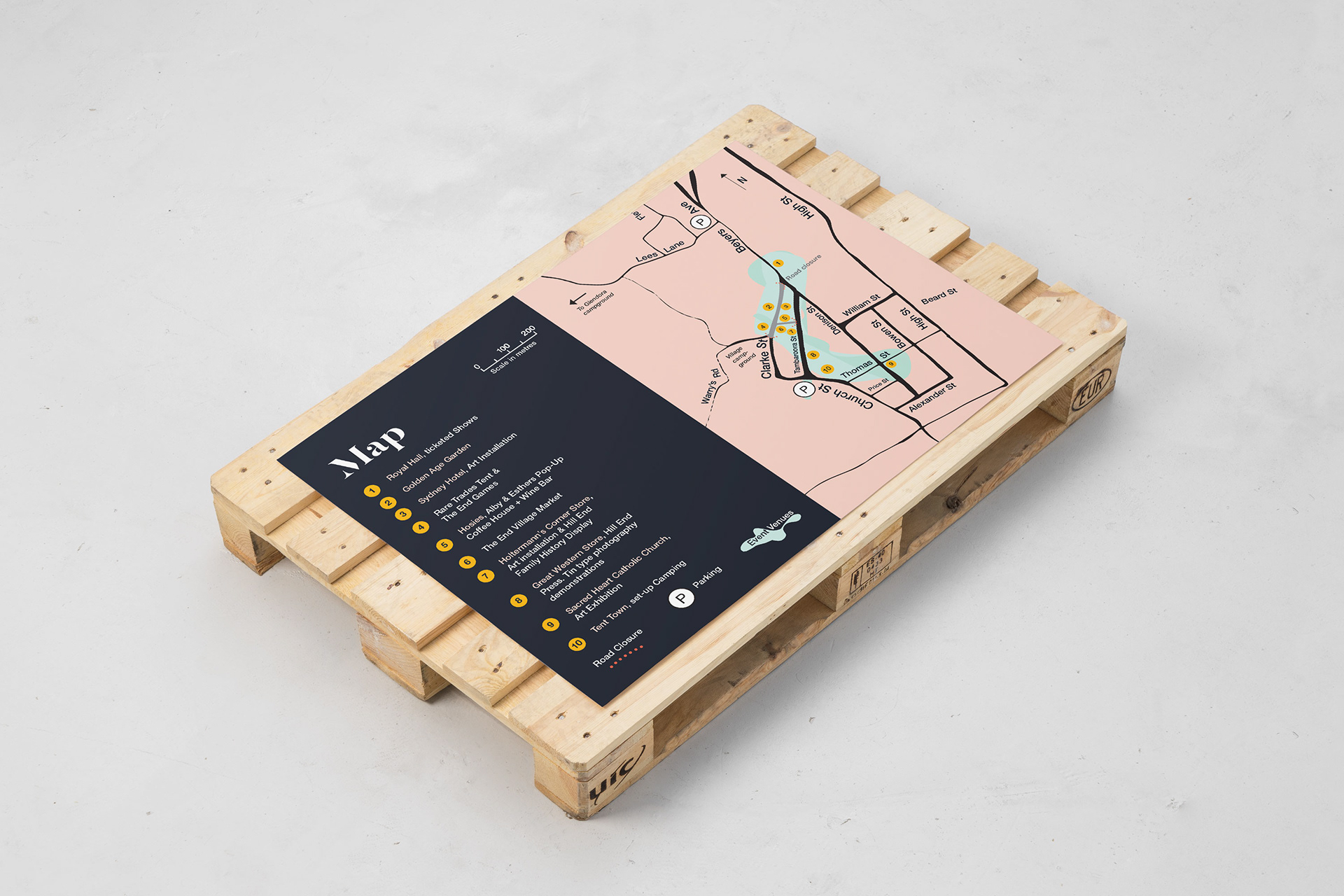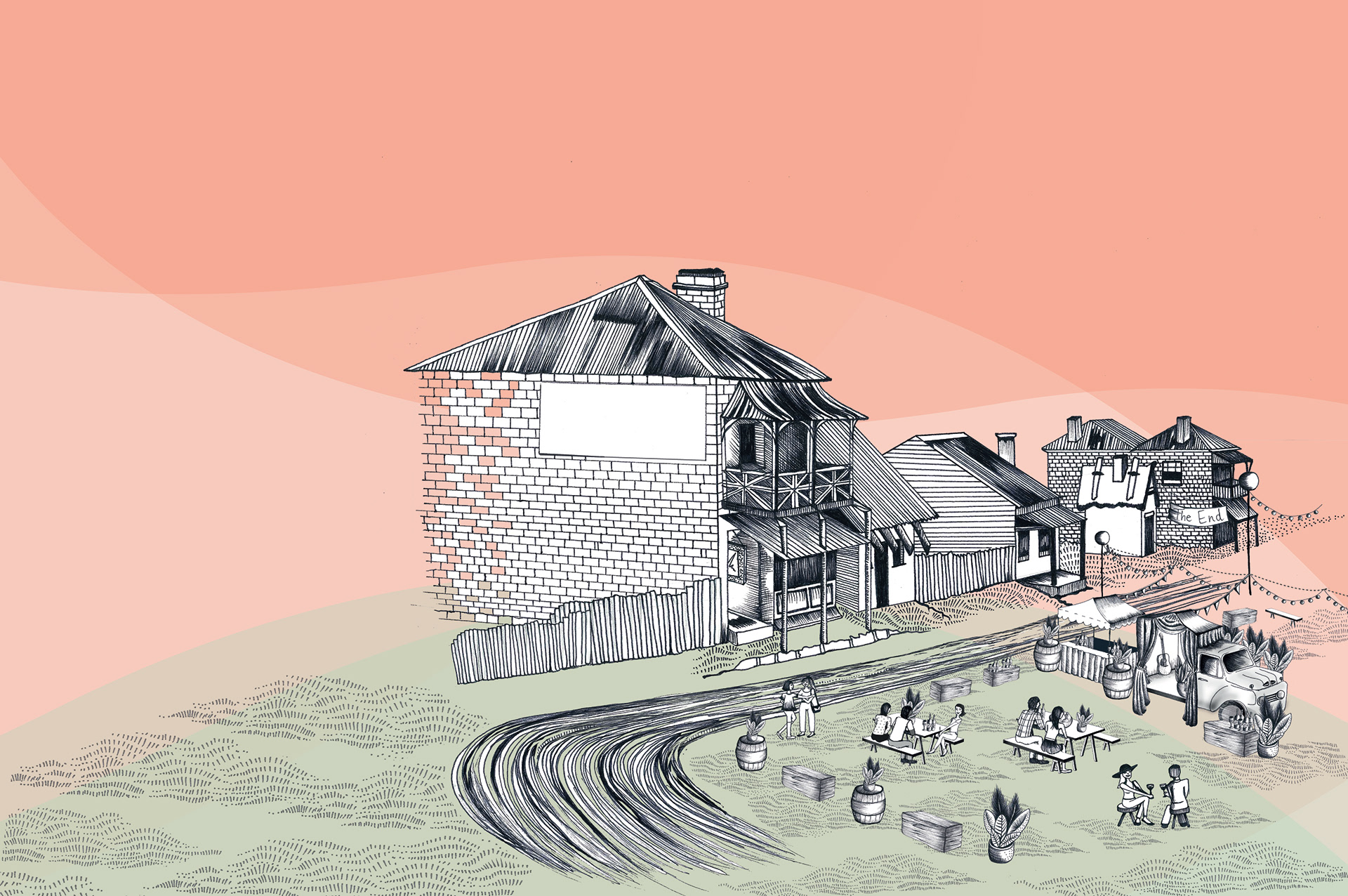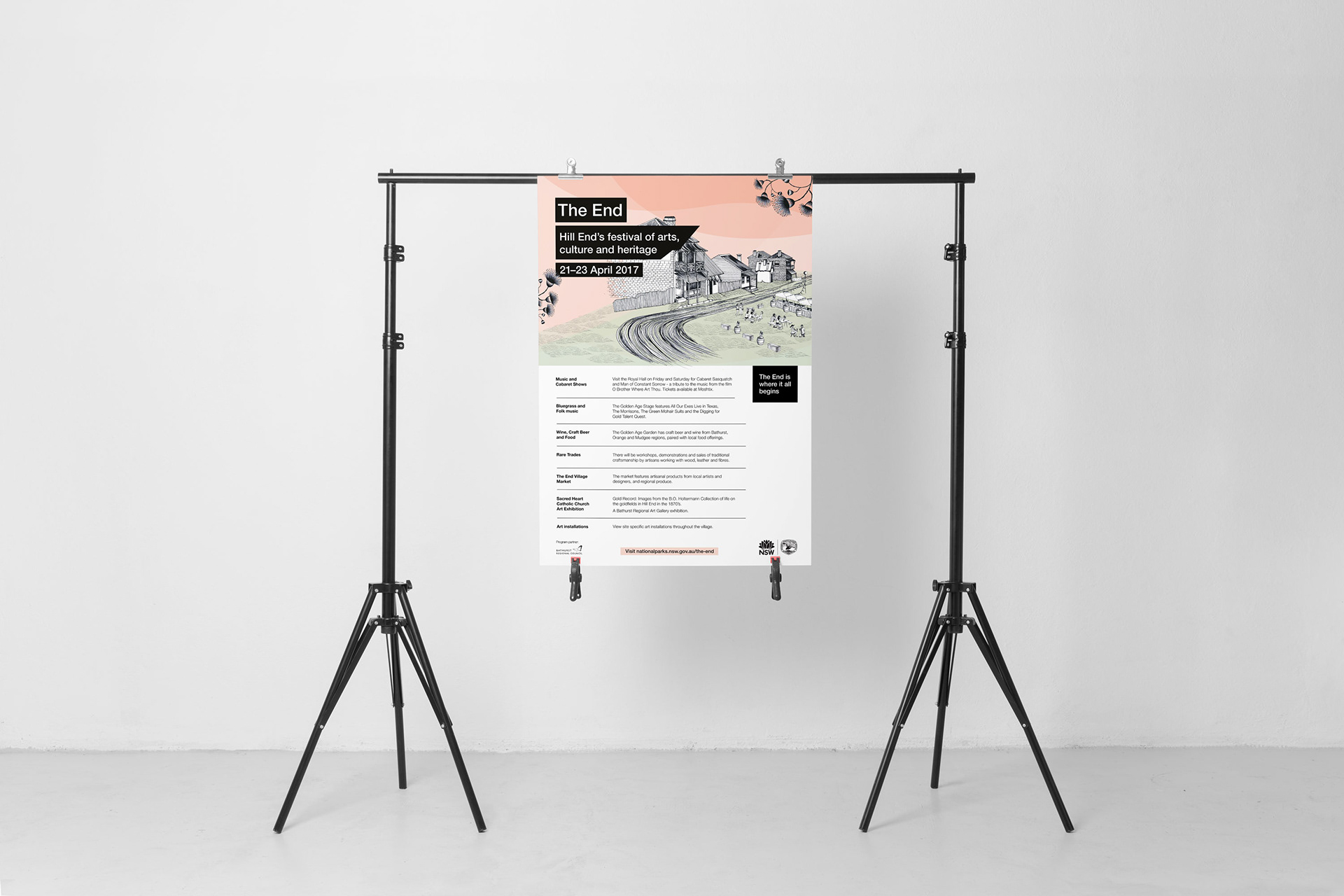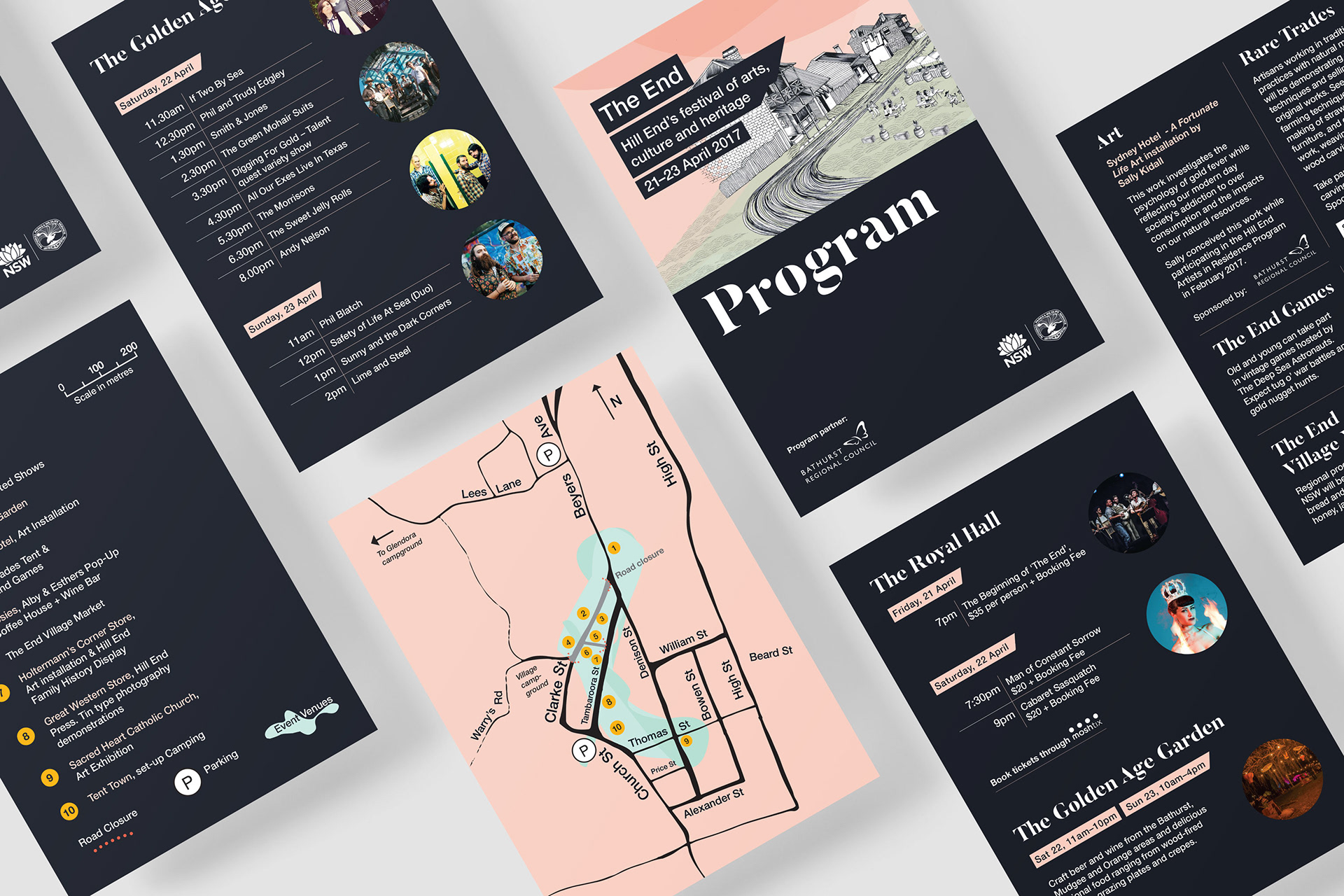 Wang & Söderström create a tangible but hyperreal version of reality
As a studio, Anny Wang and Tim Söderström create interior and architectural digital works that "combines, collects and explores physical elements in a digital environment," they explain. The end result is a portfolio of projects "utilising new technologies to shape tomorrow's visual and spatial experiences".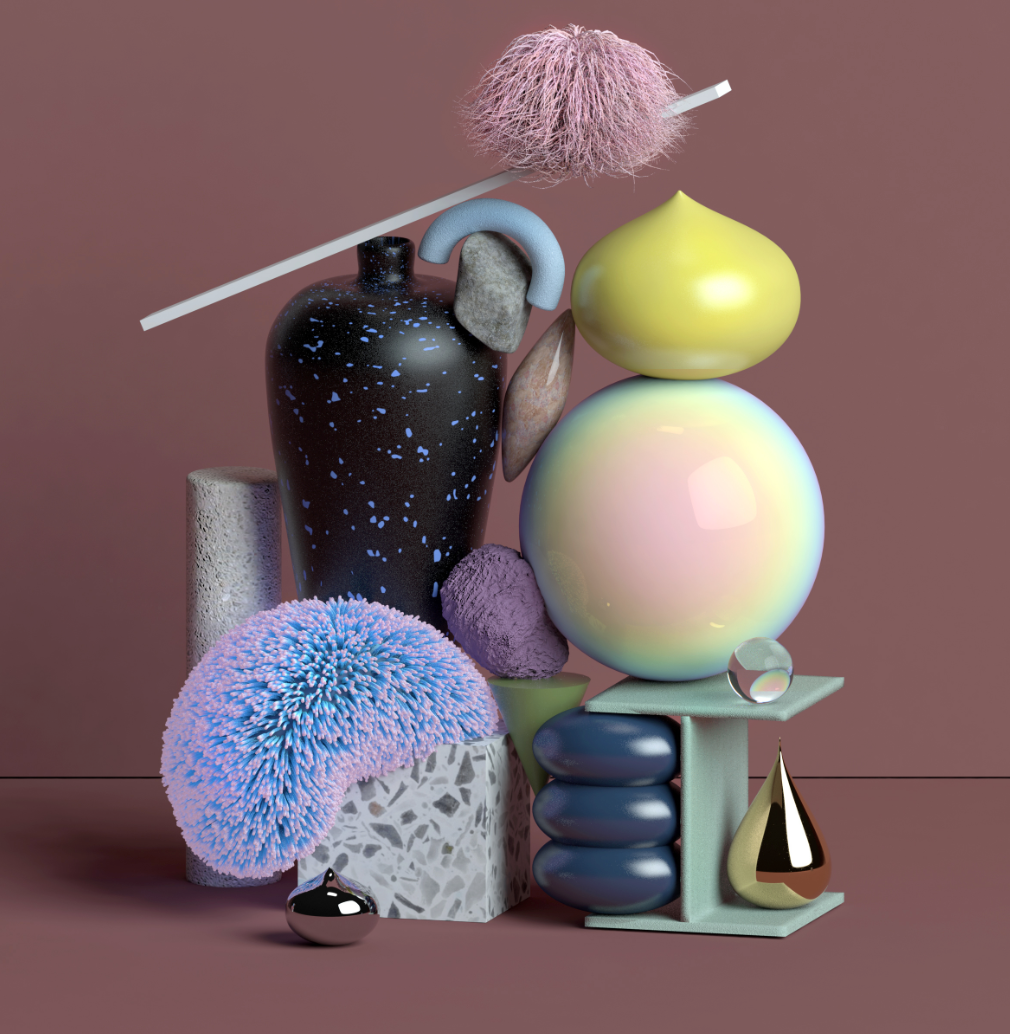 In creating "unexpected experiences through materiality and technology," Anny and Tim create digital works, films and singular images, and despite a digitalised practice you just want to reach out and touch each creation. For example, one series, Treasures amalgamates objects which you know are created on screen, but each element uses an analogue perspective. Marble and stone materials, or even a giant wobbly creature-like ball, appear so realistically that initially you think the image is a highly stylised still life shoot.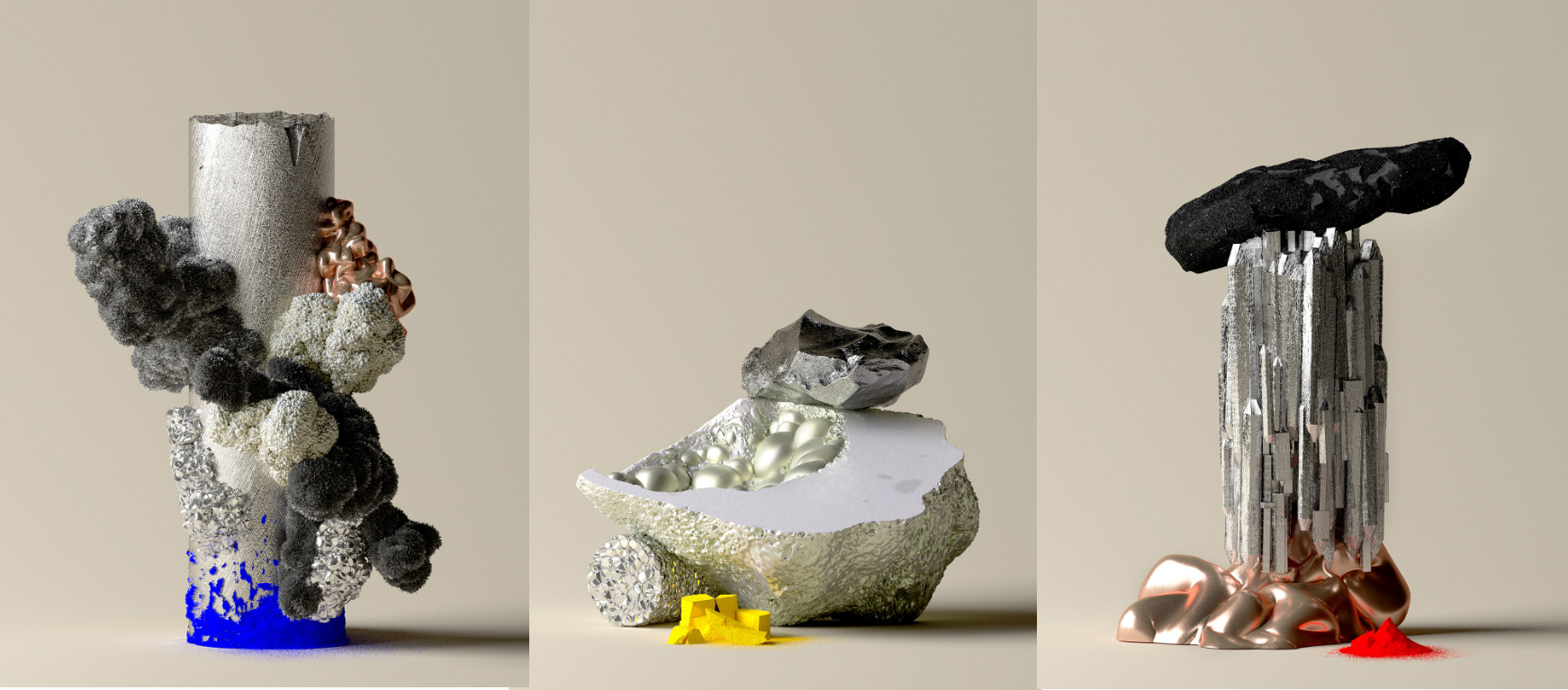 Mind Sparkle Mag's curated feed of trends, that we can expect to see this year, is truly on point. I've uploaded my five favourites.
Animated 3D merged with 2D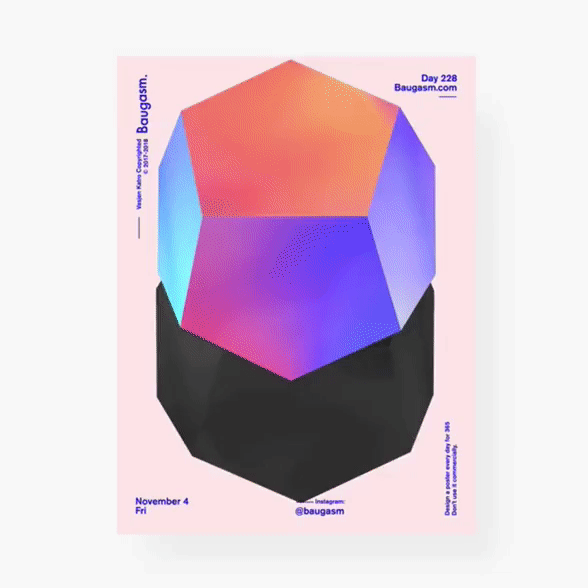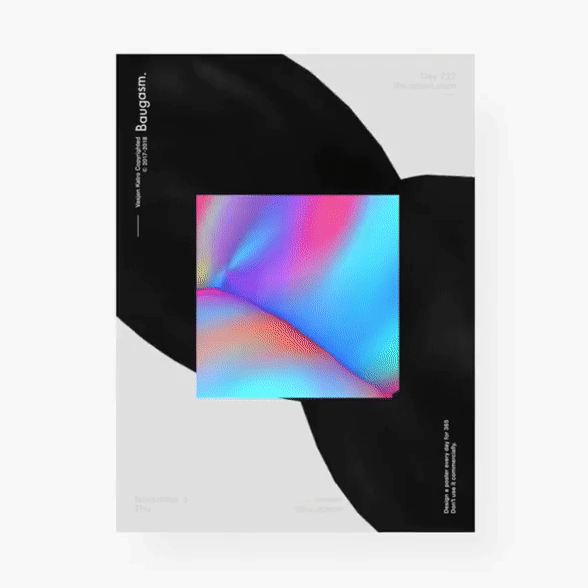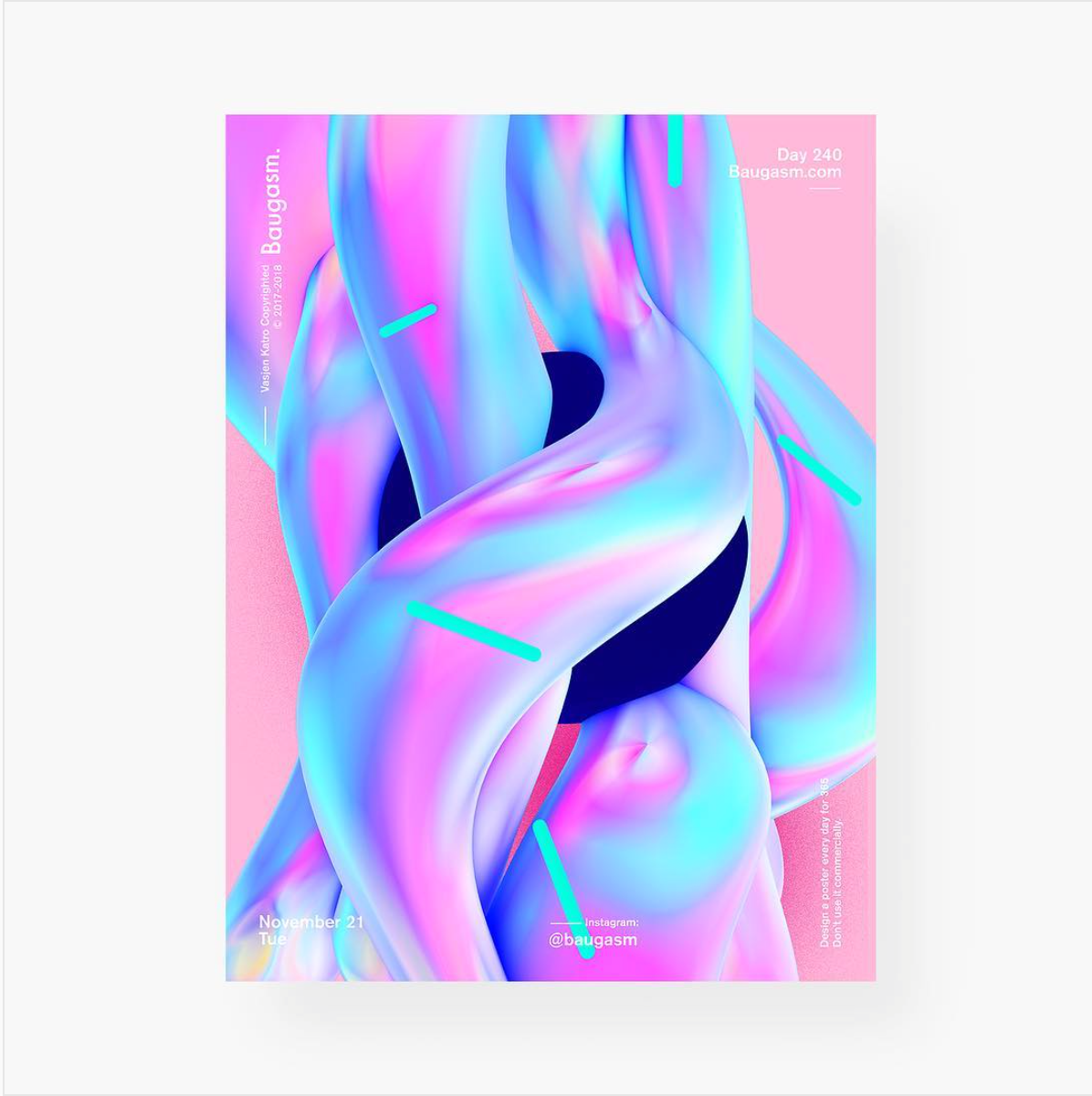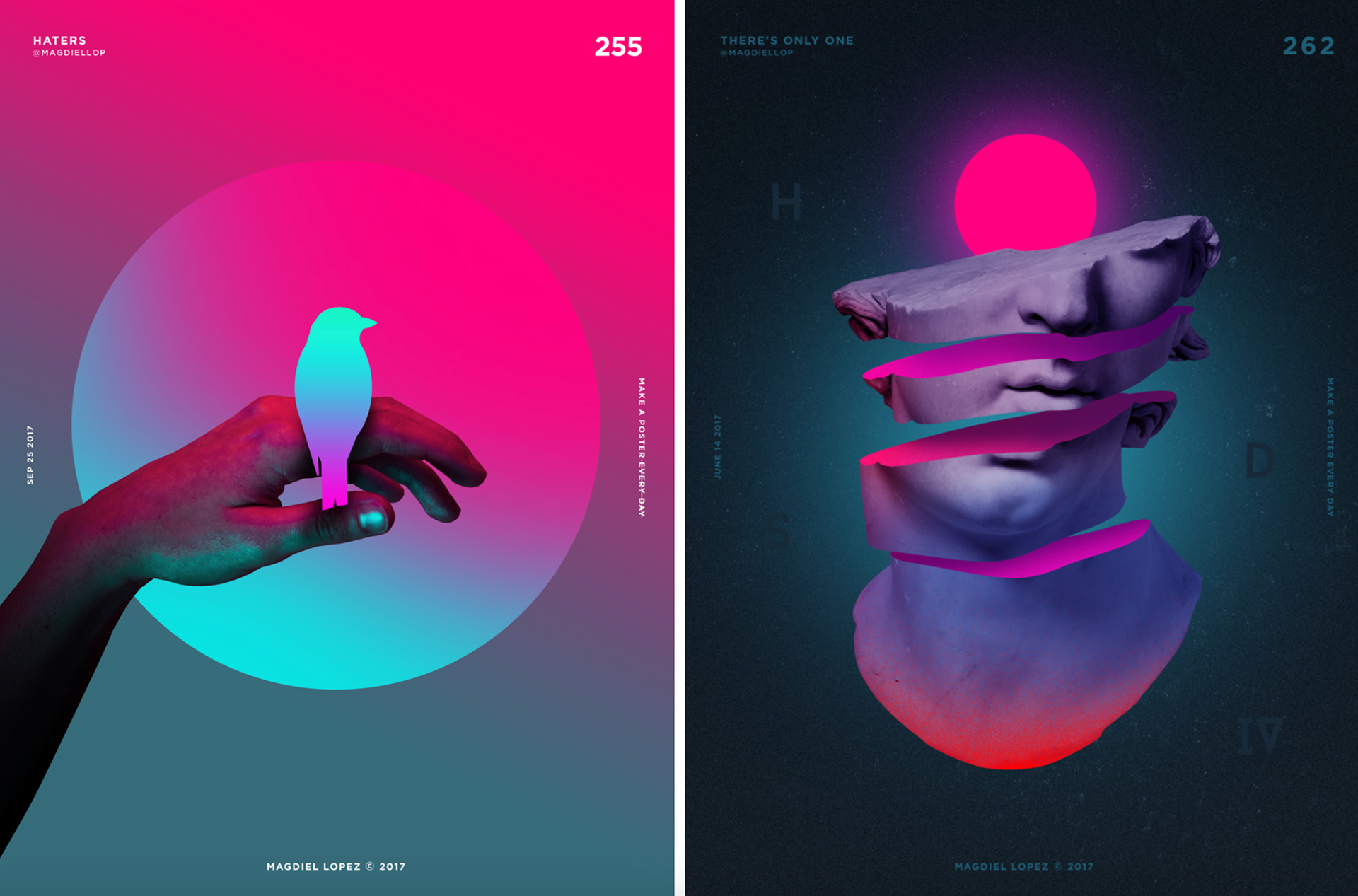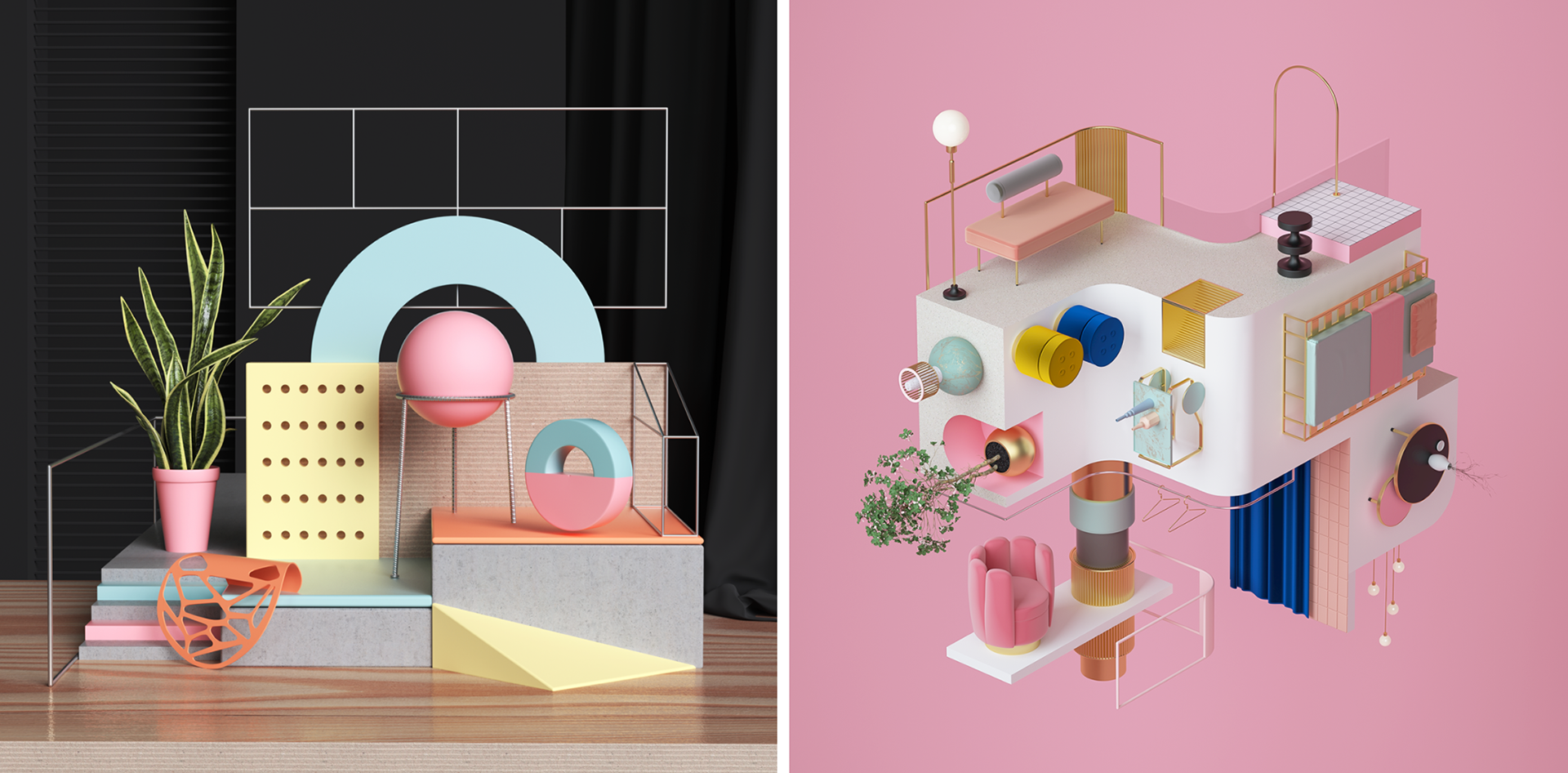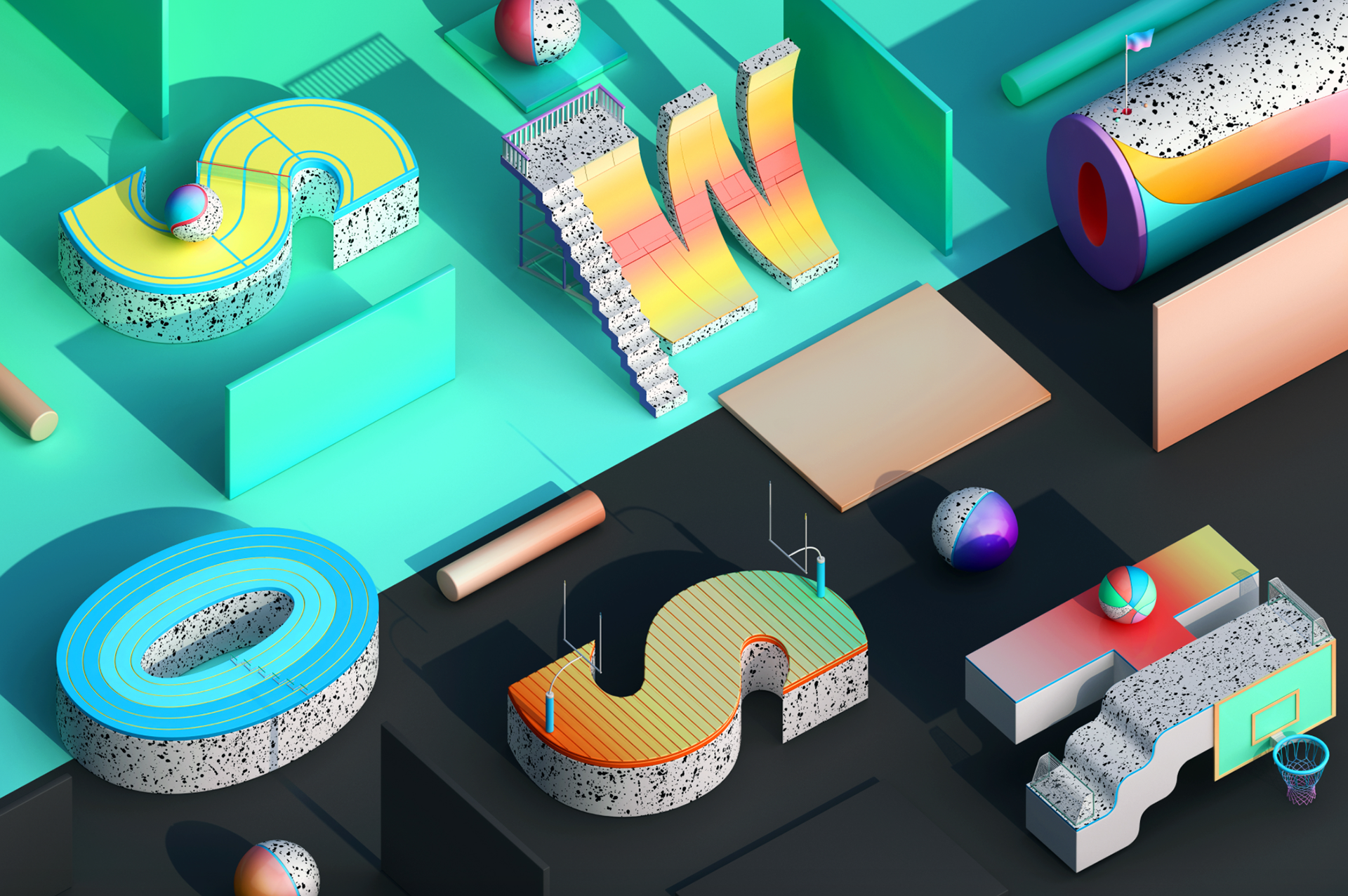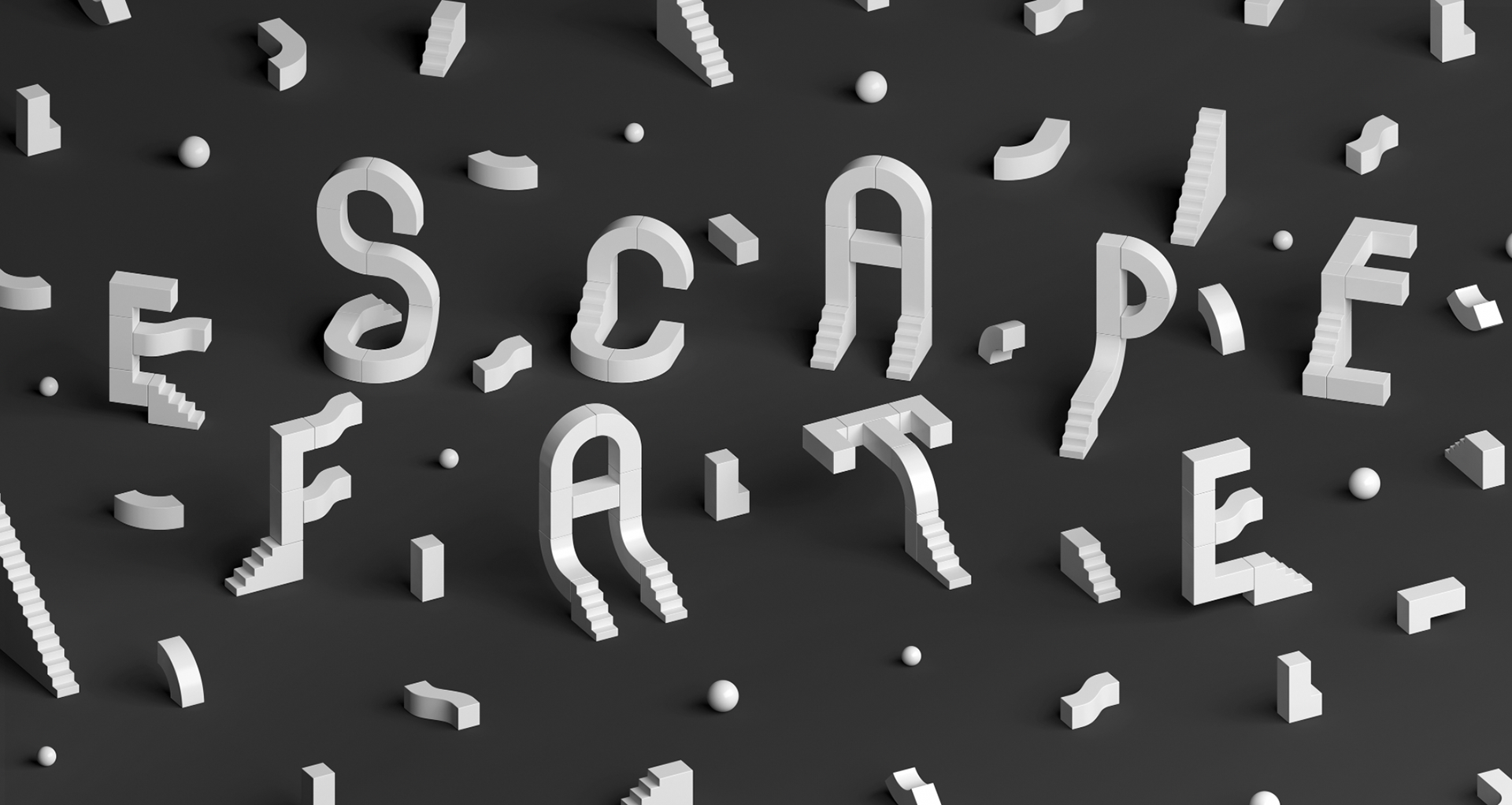 We've seen impeccable tiny houses on Pinterest and tumblr, set on the edges of snow covered Norwegian fjords, but now the fashionable blogging trend might provide practical n impeccable tiny houses on Pinterest and tumblr, set on the edges of snow covered Norwegian fjords, but now the fashionable blogging trend might provide practrelief for Australians trying to penetrate the intimidating housing market.
Alexander Symes is an architect and engineer with a passion for material analysis, thermal modelling and hospital facade cost analysis. He might not sound like your typical Gen Y enthusiast, but Alex has a project underway that aims to address the generational injustice that 20 to 30 somethings, trying to forge a career in Sydney while paying excessive amounts of rent, are experiencing.
He has teamed up with Dr Joanne Jakovich who runs the Platform for Strategic Open Urbanism (SOUP) to create a way to bridge the gap between renting and homeownership. Basically, they're radically re-thinking affordable housing for urban living. With the Greater Sydney Commission trying to tackle the housing affordability crisis with inclusionary zoning, their project could be a part of the solution.
We talk about design and architecture as a way to improve human well being, but the truth is that architecture is only really for the one per cent. 
Alex has a history designing eco-homes for wealthy clients, and with only around five per cent of homes being designed by architects in Sydney, he felt like he wasn't making a big enough impact in the environmentally mindful design realm. He says "it all came down to dollar value and time". The only way to really make a difference is if we democratise architecture.
Inspired by the WikiHouse movement and Dresden Optics' mobile manufacturing model, he's designed a tiny eco home, and for $65,000, it can be delivered to your door and assembled by two people over a few days. "All you need is a hammer, a drill and a few friends", says Ella Colley, who for four months of 2017 will be living in one of Alex's designs somewhere in the Sydney city. She will be blogging about her everyday experiences living in and building the tiny home.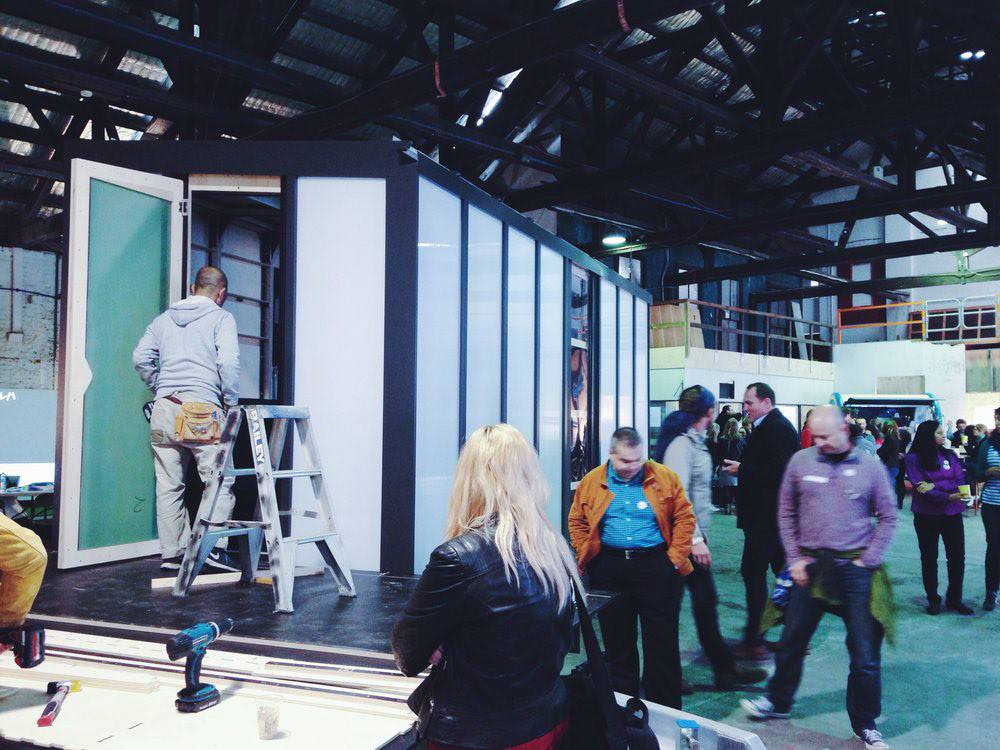 The tiny houses have names, they're 'Big World Homes' (BWH), and tacked onto the side is the not-for-profit: 'Big World Communities'. This is where Joanne from SOUP comes into play. She's yet to find a land sponsor, but Big World Communities will play on people's curiosity surrounding an affordable housing solution. "We're trying to find people who want to work in a corporate social responsibility capacity with us to provide land", says Joanne, "we want to find available land and create 'pop-up' communities for people who might want or need a transitory home, with the permission from their land owners." 
The most interesting thing about this, is the potential Big World Communities have to reinvigorate what are termed 'brown fields' (former industrial land within an urban environment, that have been vacant or unused because they might be awaiting development action). I can think of many unused blocks of land around Sydney, like Barangaroo before it was developed. The great thing about a BWH is that you don't need a Development Application to set your home up on a plot of land. It's fully self-contained and off-the-grid. It comes flat-packed, and it includes a rain-water tank, a solar panel, a battery pack (to store electricity) and a sewerage system. On the downside, you may need to get used to shorter showers, hair washing is discouraged. 
At first I found this concept hard to fathom, I thought it was too similar to buying a mid to high-end car, that would only depreciate over time, and I couldn't see past what was missing - the appreciation of land. Then I thought back to their main ethos, 'bridging the gap between renting and owning'. In a BWH, if the not-for-profit can afford you land, you would essentially pay off your tiny house over five years - if you paid weekly repayments similar to renting in the Eastern Suburbs of Sydney. You are then free to save your money, and if your home has depreciated, you could either re-invest and repair/refresh it, or sell it. Surely it's not dead money,  like with renting. 
With 51 per cent of people in Sydney having only one or no children in the house and with the need for Sydney to produce 40,000 new houses in the next year to keep up with housing demand, this radical re-thinking of the great Australian home is something Millennials might just consider. Big World Communities want to curate safe, family friendly, innovative communities, where access to amenities and transport is essential. The tiny houses are designed for an urban environment, so one can continue to afford to live, play, get educated and work in the city.
The song cover design that changed my life
Sydney producer/DJ, Laxe Luther launches Ultra Rare League, and this song and the image of the escalator, surrounded by tropical palms, combined with the blocks of yellow, just really does it for me.
The best description of vaporwave I've heard to date:
Is vaporwave an influence and what do you think is coming post-vaporwave?
​​​​​​​
Yeah, I used to play with vaporwave a bit when I started really getting into graphic design, even though I had never vaped, I don't even know if you have to vape to be or like vaporwave but I think it's basically just an ironic form of art. For me it was more about the colours and simplicity of the aesthetic and obviously the use of nostalgic content remixed for other purposes. I think pretty soon everyone will realise we are actually robots and after the mass hysteria dies down we will happily live in a virtual reality catching fictional pocket sized monsters for the rest of our existence.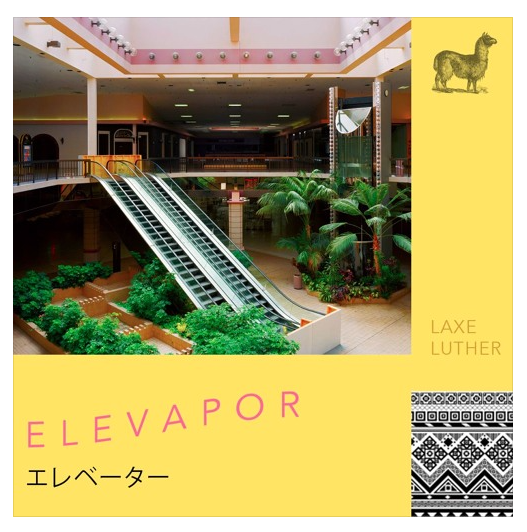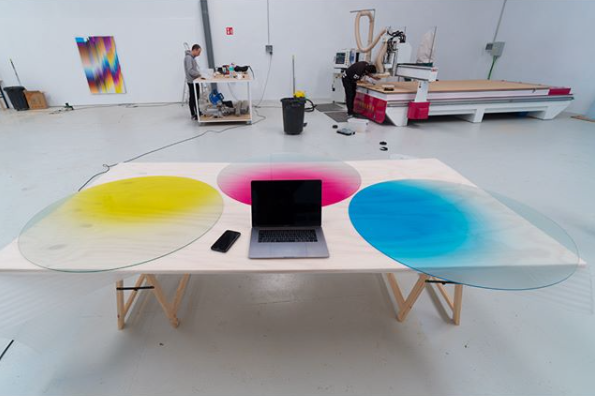 Some structures aren't designed to last, so why build them out of everlasting materials?
We've seen the low-impact material cardboard used for a large scale art installation in Barangaroo, a temporary church in NZ and small scale furniture collections. Now the trend is working its way into retail fit-outs, an area impacted by the pressure to stay on trend...
Businesses, governments and not-for-profit groups regularly make use of structures that are of a temporary nature. While users want these infrastructure designs to be beautiful and evocative of their purpose, the question remains: why not build them out of materials that are environmentally friendly?
The use of low-impact materials that minimise waste and pollution can not only contribute to an aesthetic that's unique and inimitable but it can also help promote the values of the brand itself.

Australian skincare brand Aesop is one such company that aims to constantly lessen their environmental footprint and to improve their practices. They're currently signatories to the Australian Packaging Covenant, a sustainable packaging initiative which aims to change the culture of business to design more sustainable packaging, increase recycling rates and reduce packaging litter. They speak openly in their FAQs about the logistical difficulties of achieving some of these sustainability goals, but I think they're onto something with their use of cardboard in a few of their interior fit-outs - an area that is in a constant state of flux due to seasonal product rotations.
Aesop employed architectural firm March Studio to reconfigure the design of its busy Flinders Lane outlet in Melbourne. By hiring architects with an environmentally conscious approach to design, Aesop promotes its innovative and progressive values to customers and industry partners. The company not only applies low-impact, spatial design techniques to the look and functionality of its flagship outlets, but to its concept stores as well.

Head architect and partner of March Studio, Rodney Eggleston, says "good design should inherently be sustainable…we refuse to use plasterboard or materials that have bad environmental footprints" (Aesop on Design). Eggleston also highlights the ability for the chosen material to take over and embody the space. Industrial materiality is an important image consideration for a brand - even for a skincare product. It can provide a unique opportunity to exhibit the properties of unorthodox materials that are both sustainable and aesthetically pleasing.
Materiality was a major consideration in March Studio's temporary makeover of Aesop's Flinders Lane store in 2007. The store's interior was technically constructed in just five days and the store fit-out was made entirely from industrial-grade cardboard, from the shelving units and countertop to the eastern facade.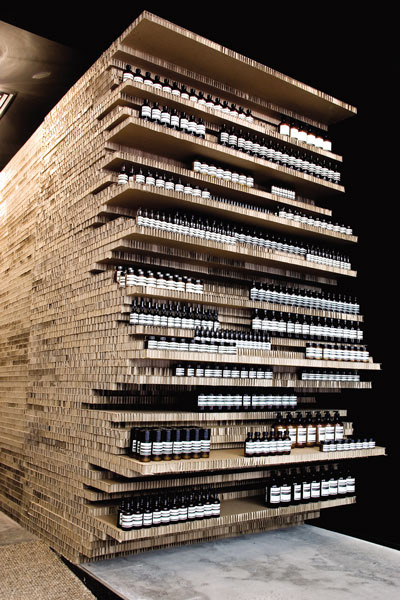 'The large sheets of double-faced packing cardboard were cut to expose the cross-section of corrugated padding between the layers' (Taxonomy of design).
By using recyclable cardboard as the overall spatial facade, Aesop communicates that its 'interest in intelligent and sustainable design extends to every aspect of Aesop's workings' (Merci in France). As opposed to typical structural materials, such as concrete, timber, marble, plasterboard and aluminium, cardboard is simple in its composition and is easily recyclable. As such, the environmental impact of this material is minimal in both the construction process and following its disposal.
It is the elevation of the recyclable cardboard box to a level of artistic appreciation that helps Aesop convey and define its environmentally conscious values and practices. Aesop's choice of material demonstrates the importance it places on the use of simple, aesthetically pleasing, and environmentally sustainable options in both the design of its stores and consumer products.