In 2015 a review of the delivery model was conducted to asses each venue and the overall sustainability to NPWS. New event models were developed for Clark and Shark islands. 
My role was to create two different design concepts, and all promotional material, to reach their differing target markets, and at the same time the designs needed to act as a suite.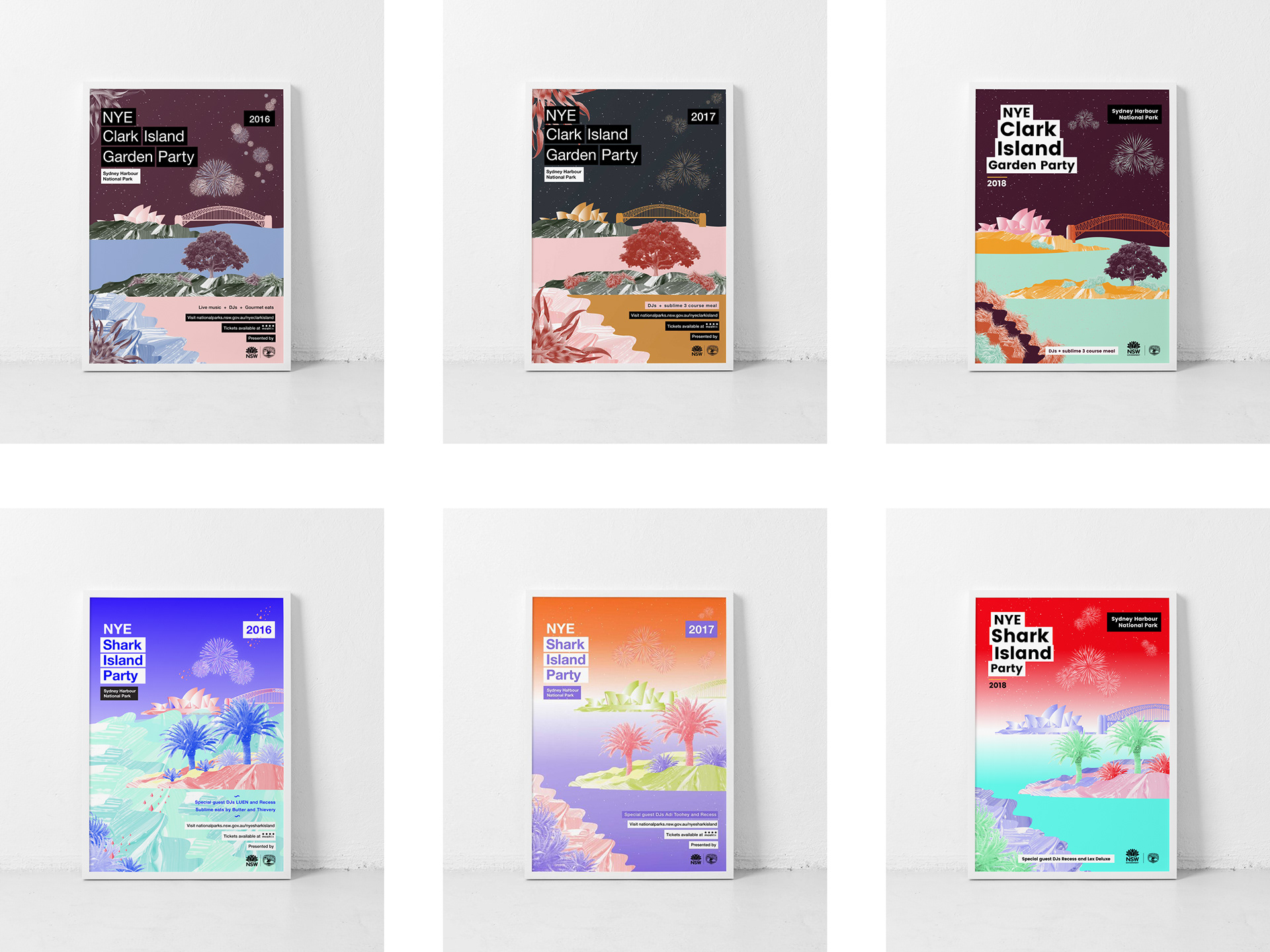 Clark Island Garden party was aimed at a sophisticated and older audience, looking to spend NYE in style with gourmet food and direct harbour views.
Shark Island party was aimed at Millennials, looking to spend NYE in Sydney Harbour, listening to music by local DJs, whilst enjoying the dazzling midnight fireworks.
The hero artwork was repurposed for digital across all of NPWS' social networks, including the Moshtix platform, facebook, instagram, the NPWS website, e-newsletter and much more (see below for a sneak preview of 2018 and 2017's digital work).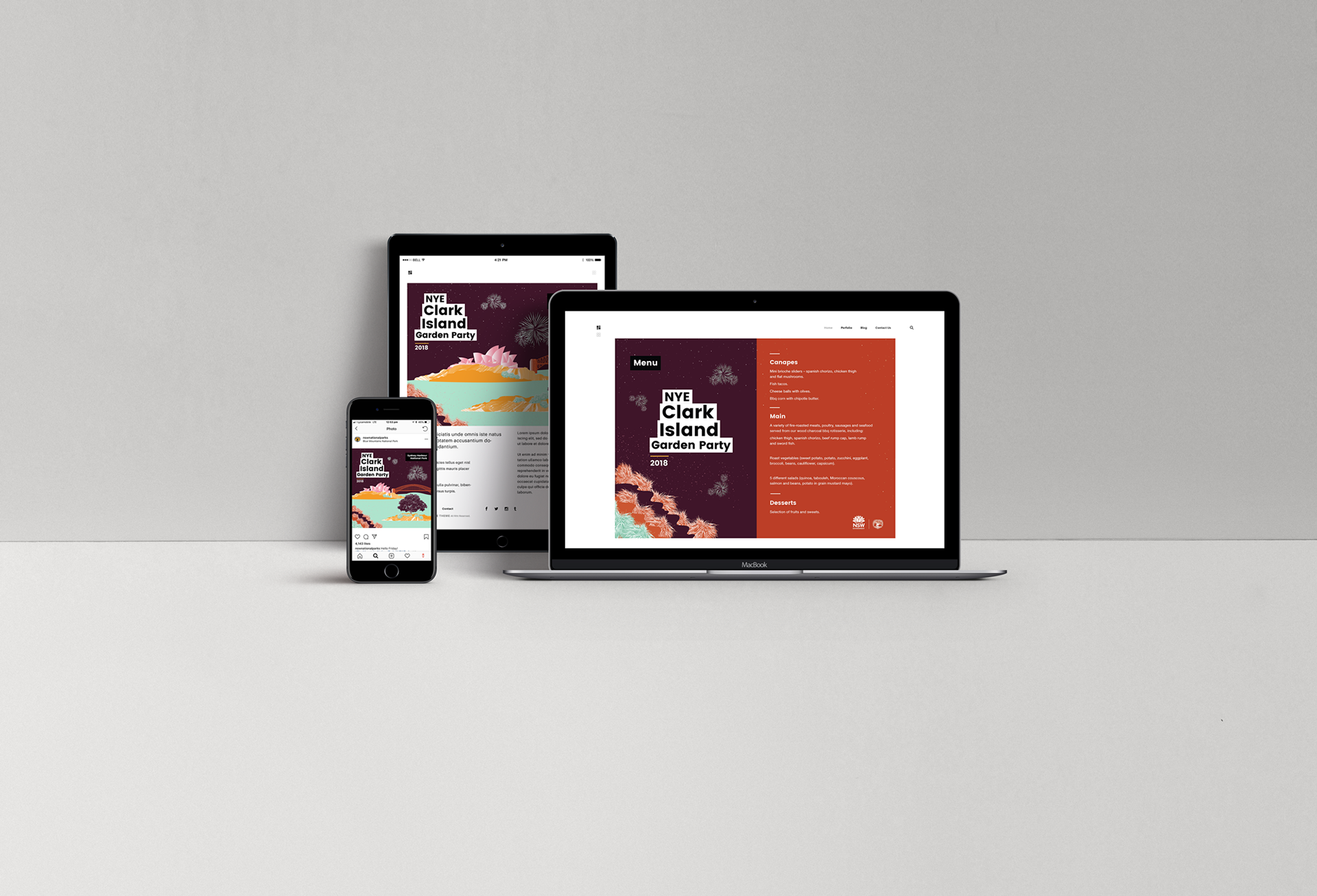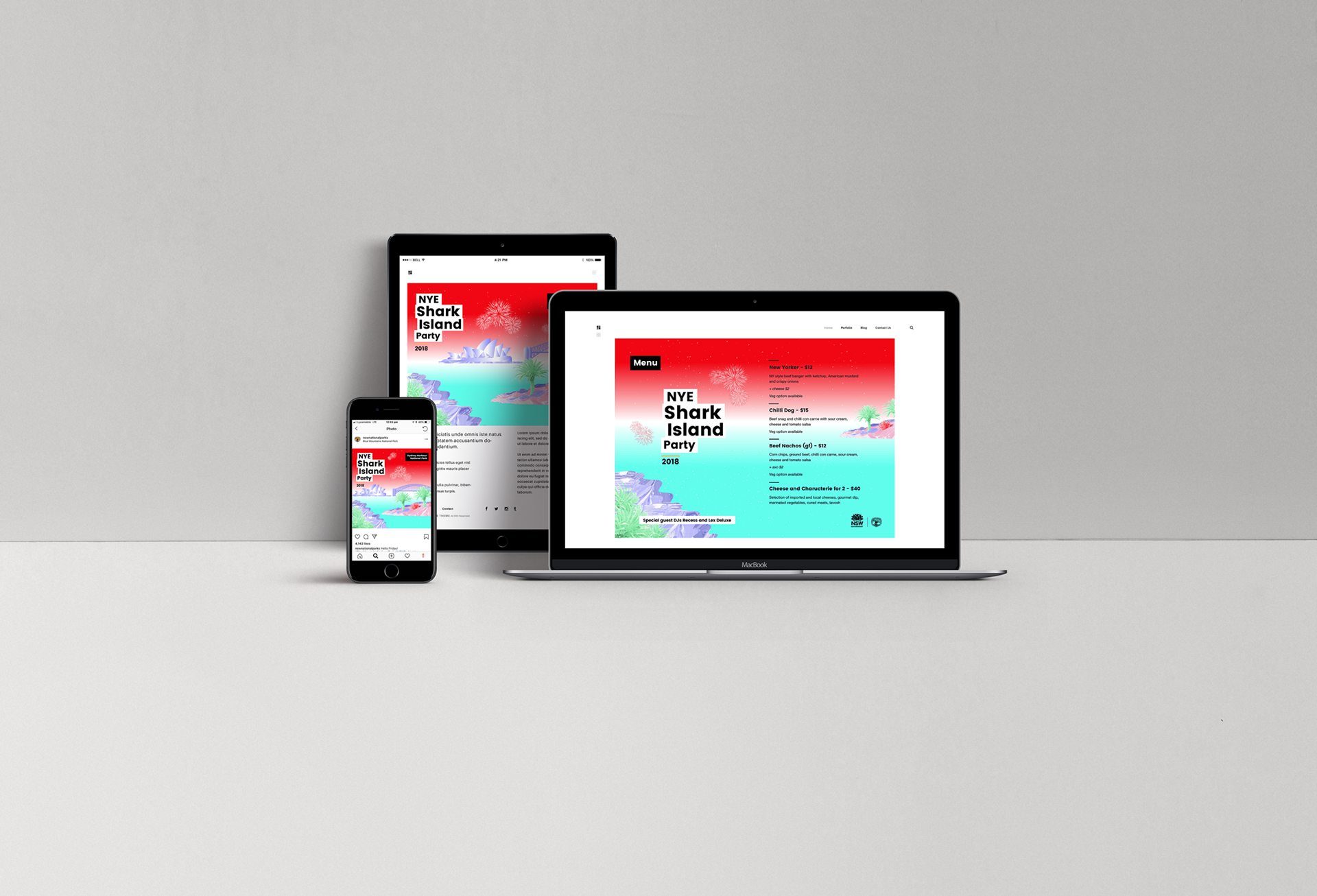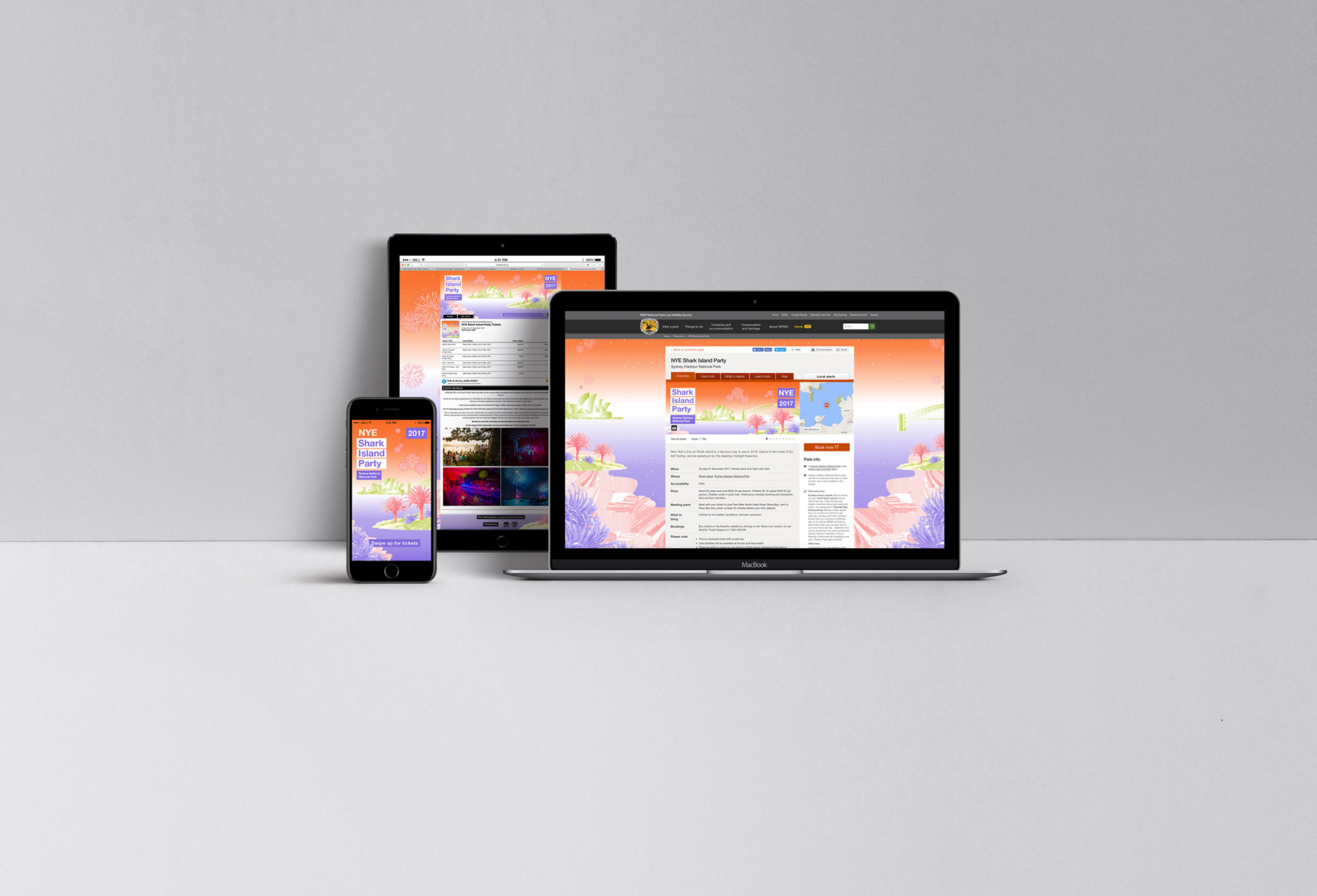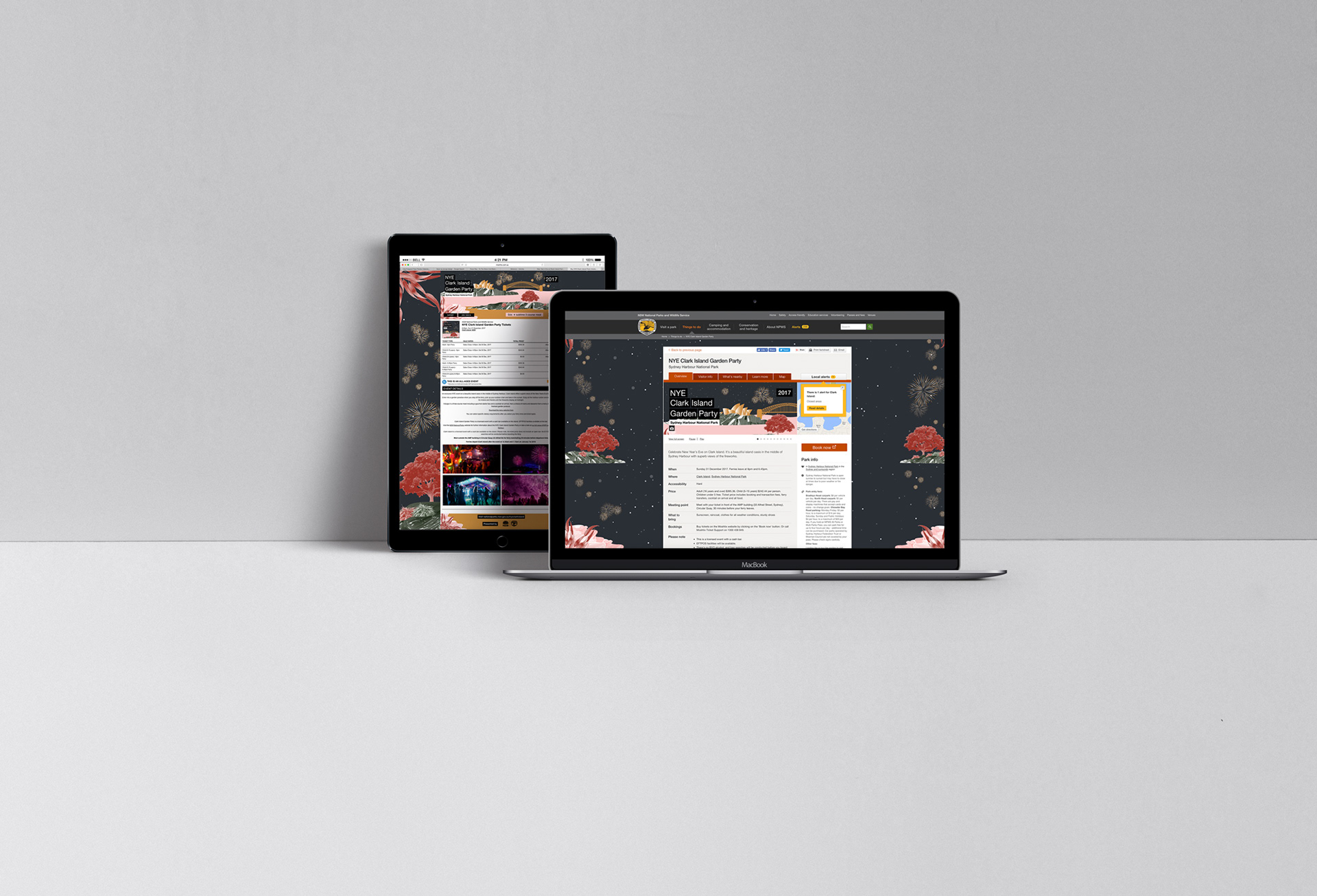 The design process for the 2018 NYE campaigns looked like this:


The final colour choices and the chosen concepts: