Resilient Cities workshop material for City of Sydney and the Rockerfeller Centre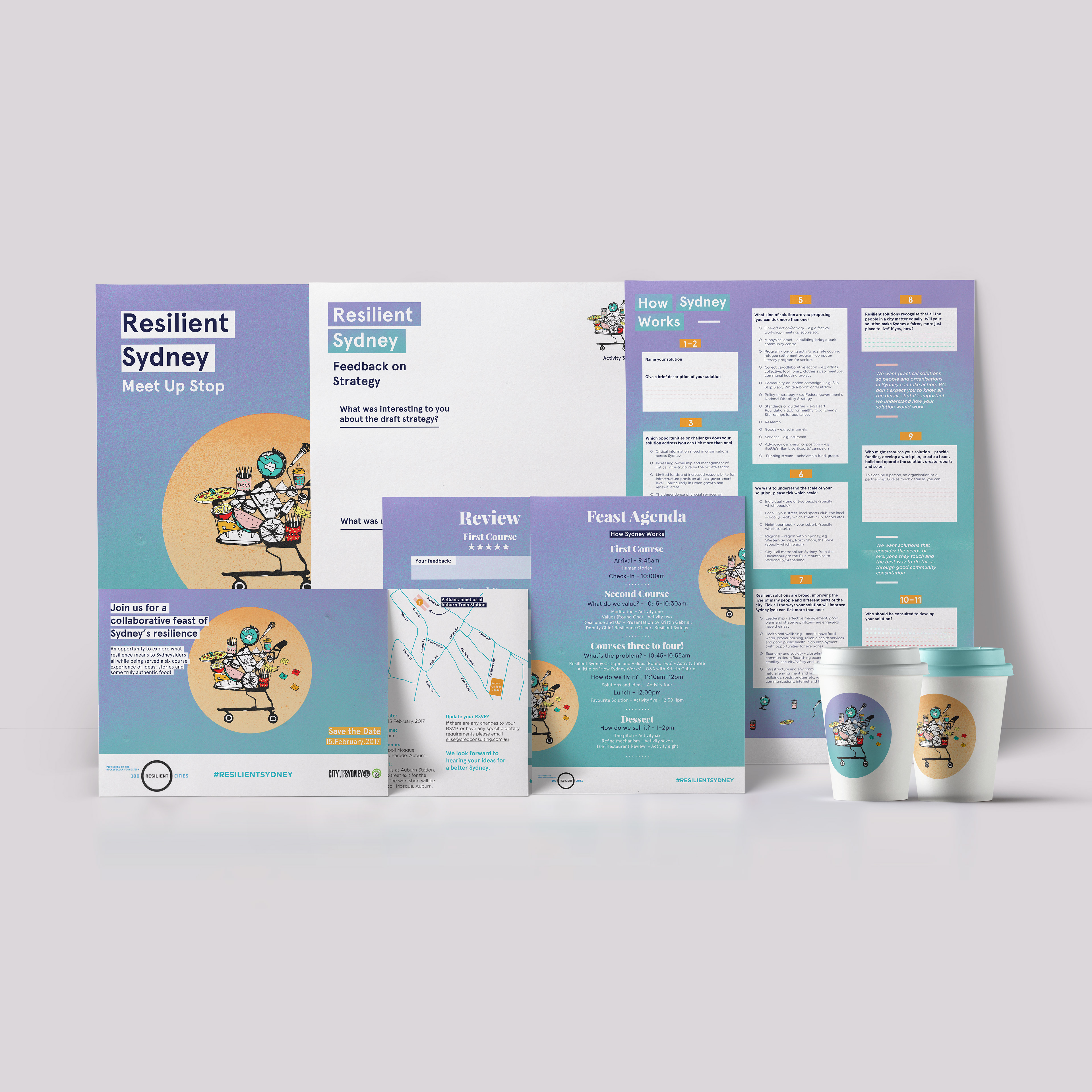 JOC Consulting (in partnership with Cred Consulting) was engaged by Resilient Sydney to plan, deliver and facilitate creative, stimulating and dynamic stakeholder workshops for the development of the Resilient Sydney Strategy. The aim of the stakeholder engagement workshops was to clarify the challenges facing Sydney, and develop innovative actions and strategies to address the challenges.
JOC Consulting engaged with over 100 stakeholders from the business community, Government, academia and community services organisations to deliver 4 workshops across Sydney. In developing jOC's approach, the workshop methodology was inspired by 'design thinking', human stories of resilience and the metaphor of the 'shopping trolley'. 
I prepared the look and feel of all workshop material, including maps, agendas, reviews, postcards, posters, and helped devising workshop worksheet strategy through graphic application.

Wingham place-making strategy and Blitz weekend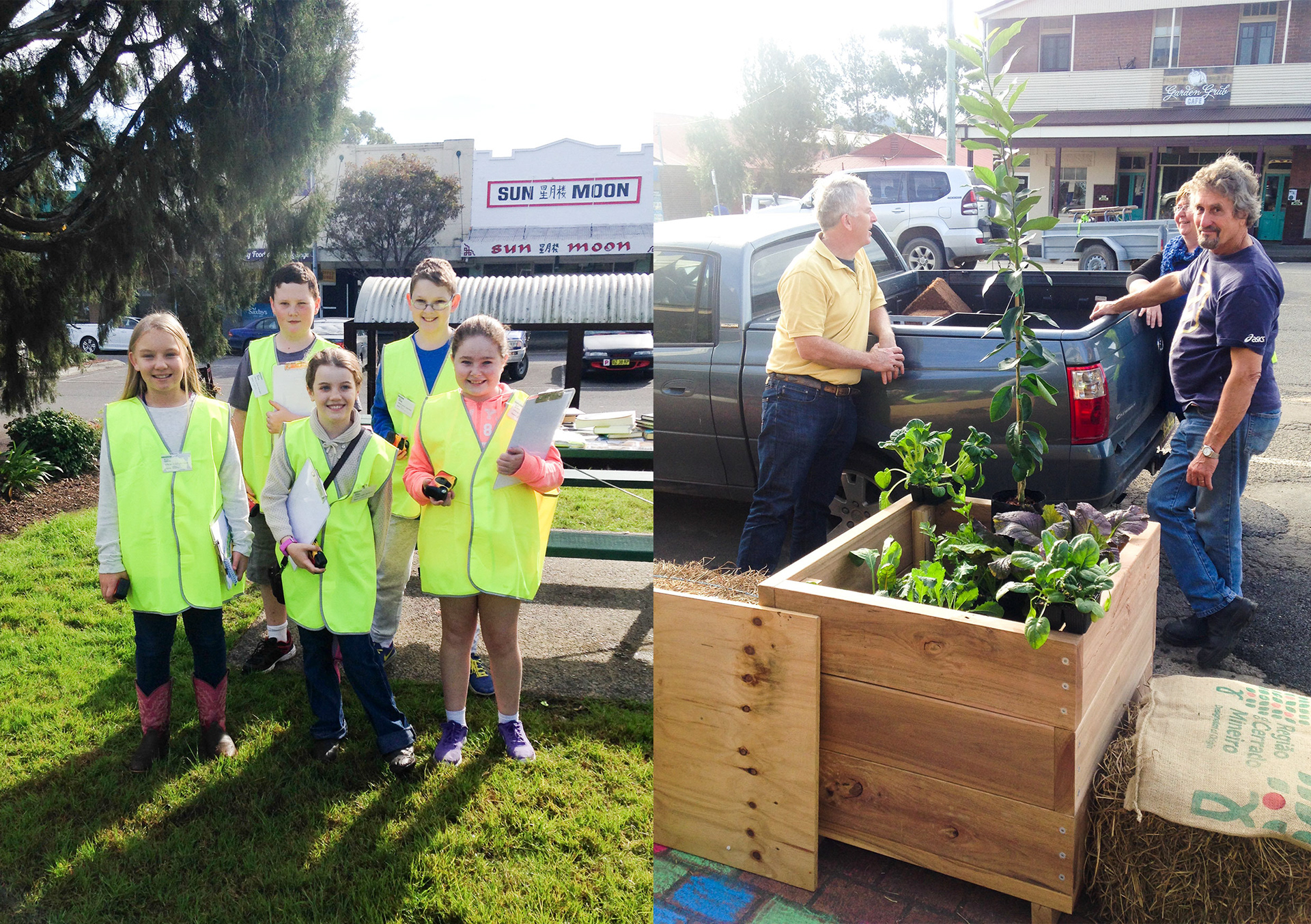 Working on the Wingham Place Making Project was one of the biggest highlights of 2017. With a proactive Chamber of Commerce backed by strong leadership from Council and many passionate locals, it was a successful activation project for the community at large. 
In April 2017, JOC Consulting was commissioned by MidCoast Council to deliver the Future Towns Program for Wingham referred to as the Wingham Place Making Project (Activation). The project delivered a set of physical and program based initiatives to help make the town more active and vibrant. As part of our role, we delivered a strategy and action list with more than 200 ideas collected from extensive community, school and business engagement.
Initiatives delivered (and ongoing) have included new timber seating (hand carved by local Nigel Brown), planter boxes (pictured above) for the main street (made by a local collective of volunteers), a community movie night, 20 heritage markers across the town, local tours (including the successful 
Lantern Tour
, art classes, busking and various business improvement opportunities).
As a part of the team I assisted JOC's Director, John O'Callaghan, on a design-thinking innovation in business workshop for local business and presented an investigation into brand. I also helped with the delivery of the Blitz weekend by designing a pop-up cinema space, and street engagement information collection post for ideas and thoughts on community touch points.